Wellington's Airport Flyer bus service has stopped accepting Snapper, the Wellington region's public transport bus ticketing card, as of Monday 3rd December.
Passengers using the bus service which connects Wellington Airport with both the Wellington and Hutt CBD now need pay on the bus using cash or a credit card.
Unlike most bus services in the region, operator NZ Bus operates the service commercially, with no subsidy from the Greater Wellington Regional Council.
The future of the service looked in doubt earlier in the year after operator NZ Bus announced they would discontinue the service through to Lower Hutt, and only operate between the airport and Wellington railway station due to the downsizing of NZ Bus operations after losing many of its bus routes in the region after the re-tendering of all Wellington bus routes. A public outcry followed, and the decision was reversed.
In August, NZ Bus announced significant price increases for the service, along with the planned discontinuation of Snapper cards and the 20% fare discount that the card offered compared to cash fares. This now means the previous $7.20 Snapper fare from the airport into the Wellington CBD now costs $12 - a 66% increase. Passengers connecting to bus services in the Hutt Valley using a Snapper card had an automatic transfer applied, and now see fare increases of around 100% to get from the airport to their destination.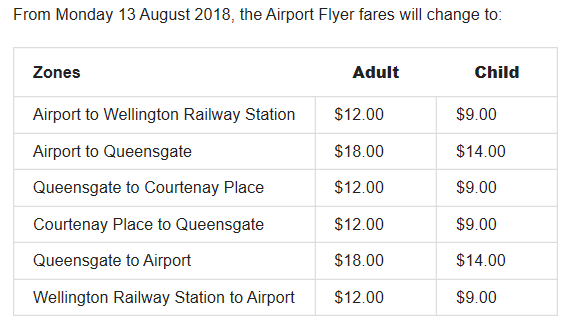 Media have reported that NZ Bus were reviewing the future of its Wellington operations, and that a sale of the service was a possibility.
Australian bus operator Skybus, who operate airport bus services in a number of Australian cities as well as Auckland, had indicated they were keen to look at providing services. Currently NZ Bus hold the exclusive rights for providing bus services from the airport until 2020.
Airport passengers wanting to avoid the fare increase have the option of catching a Metlink bus from Hobart St, a 5 minute walk from Wellington airport. Buses from here head through the CBD and stop at Wellington railway station.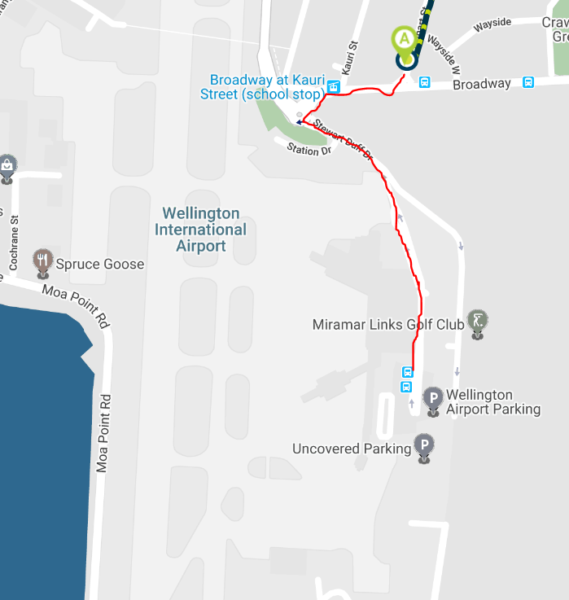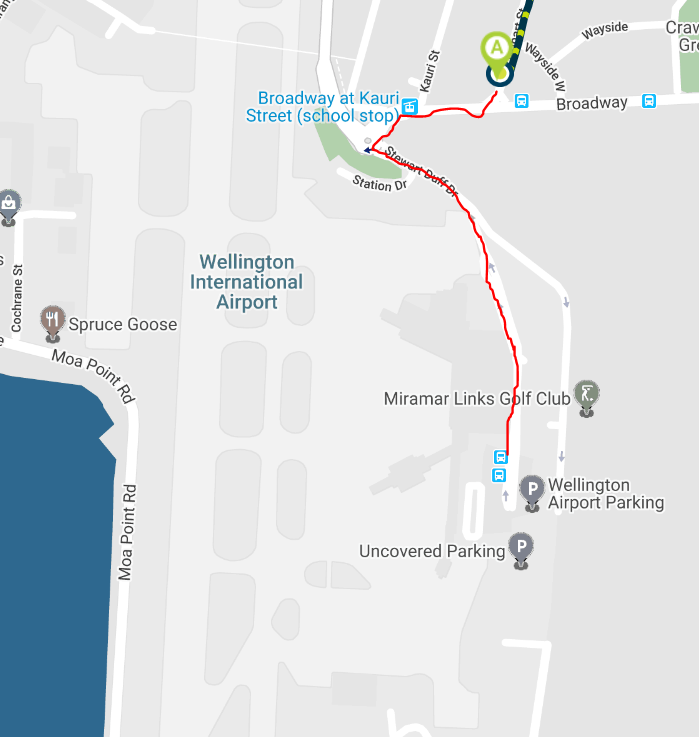 From Hobart St, buses leave approximately every 10 mins during peak times (increasing to 30 mins in the evenings). While the journey takes around 20 - 25 minutes to get to Courtenay Place (around 10 mins longer than the Airport Flyer), it offers an option for passengers wanting to save money heading to or from the airport. The cost of a Snapper fare on this bus is $3.74 peak and $2.81 offpeak.