Air New Zealand's new Auckland domestic terminal regional Koru lounge has opened today. The new lounge offers capacity for 265 passengers - a threefold increase over the old regional lounge.
It's a long overdue replacement for the existing regional lounge which simply had insufficient capacity to meet demand, and also lacked bathrooms. The main domestic Koru lounge for jet departures remains at the other end of the terminal after security screening.
The first floor lounge has been built on top of the former regional lounge, and offers expansive views over the runway and tarmac. The construction has also delivered a covered drop-off area for Air New Zealand Valet parking which is located underneath the lounge.
Entry is at the far end of the regional departures area, but doesn't have any signage to indicate it's actually the lounge entry.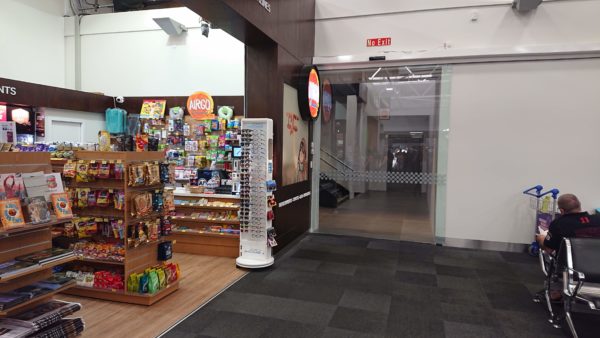 I visited the lounge this morning around 8:15am and found it a great place. Being a Saturday it was pretty quiet, with plenty of empty seats.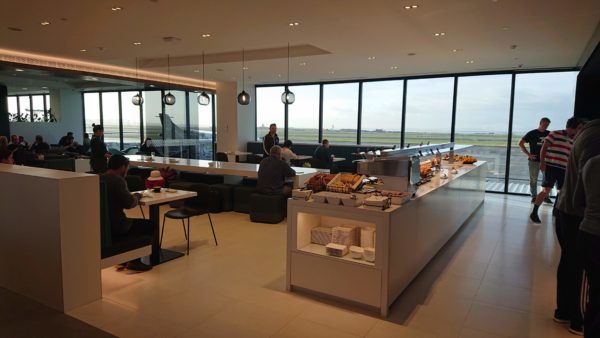 The regional lounge food offerings are not as extensive as the main domestic lounge at the other end of the terminal. The breakfast food offering consisted of hot options of scrambled eggs, sausages, and roast potatoes. Continental breakfast options consisted of various bread and pastries, fruit salad, cereal and yoghurt along with a selection of fresh fruit.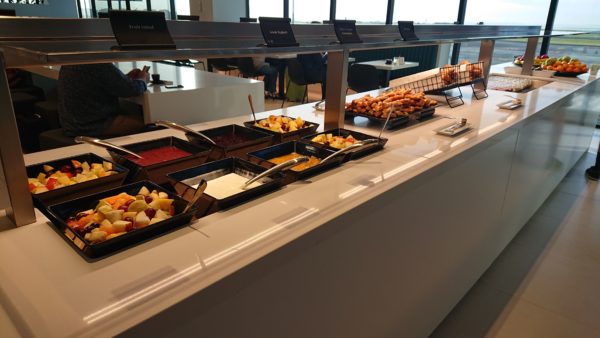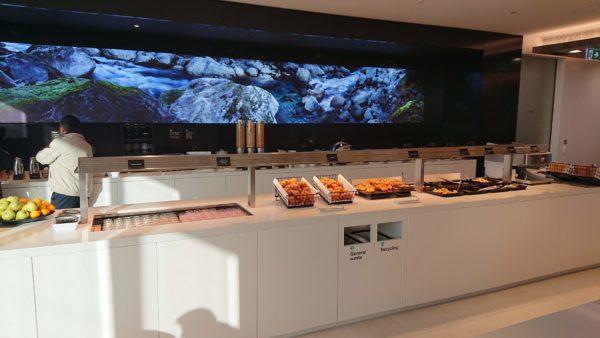 The lounge has a barista with coffee made to order either from the Air New Zealand app or the iPad on the bar. While a self service bar area exists, the bar also offers a selection of tap beer and wines.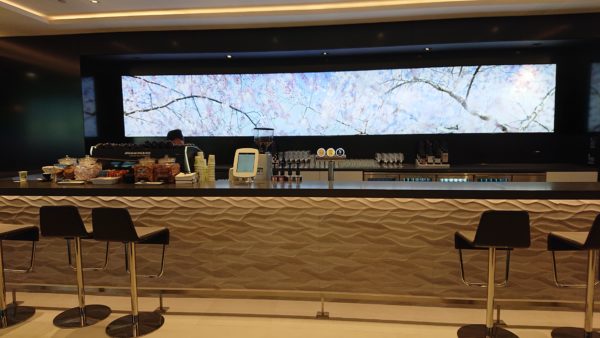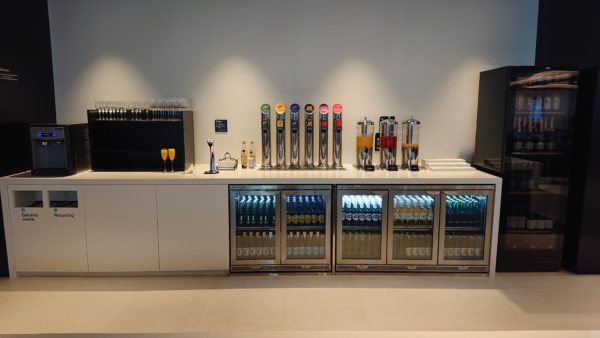 The lounge now features bathrooms, but does not include any showers. Any passengers wanting to have a shower will need to use the main domestic Koru lounge.
There is plenty of desk space, and plenty of power plugs throughout the lounge. Desks also feature Qi wireless charging pads and USB-A ports (more about that later).The Qi wireless charging pads are manufactured by CMS Electracom and are the same model that is fitted in most of their other lounges.
These are a fairly average product and actually getting them to charge a phone can be difficult as they seem to have a very small charging area. It's unfortunate they didn't opt for a better product to fit to this new lounge rather than sticking with an old product from the same supplier.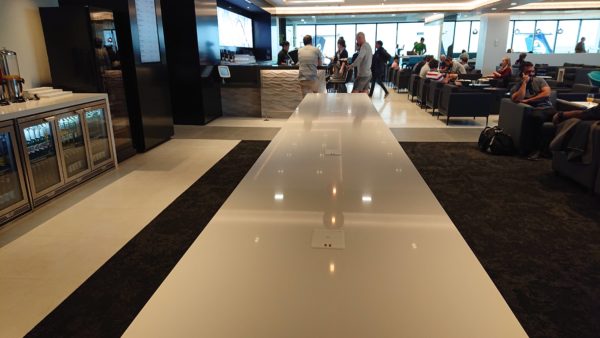 Overall the lounge was very nice and hard to fault. The views were amazing and the food offering was good, however there were just a few small things missing to make it near perfect
The decision to have drinks only available on the opposite side of the lounge from the food seemed a little strange, with a walk required across to the other side just to get a glass of water. There were actually no small glass tumblers available (which is presumably an opening day oversight) with people required to use wine glasses for all drinks. It would be good to see glasses near the food area for people who want water.
While there are plenty of power plugs and the Qi charging pads with USB-A ports that I mentioned earlier, the omission of any USB-C PD charging ports seems a glaring omission. The USB-A ports scatted around the lounge are now pretty worthless and incapable of charging modern phones and tablets except at very slow rates.
With most modern laptops being able to be charged with USB-C PD chargers, and many modern phones including all new iPhones now coming with USB-C PD chargers, the fact they've decided to skip any USB-C PD ports is surprising for people like myself who charge all my devices via USB-C. The retrofit into lounges of Legrand Legend double power points with 60W USB-C PD would be a welcome addition!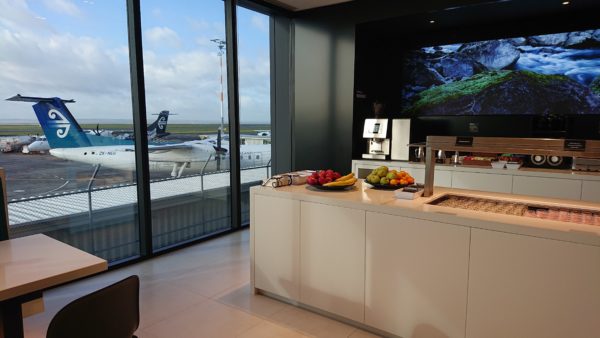 For passengers flying regionally the lounge opening will be a great early Christmas gift, and will mean most will no longer need to make the trek to the main lounge which also involves clearing security screening.