Air New Zealand has today launched a new online solution to allow the more than 300,000 customers with flight credits to book flights online with these credits. The system can be accessed via the Credit Redemption page on the Air New Zealand website.
The airline has been issuing credits rather than refunds for most flights cancelled as a result of the Covid-19 pandemic, and with no way to use these credits online, has struggled with the demand for re-bookings which has required customers to contact the airline to manually re-book.
Customers can now enter their Passenger Name Record (PNR) and email address associated with their original booking and are shown the credit balance for their original booking.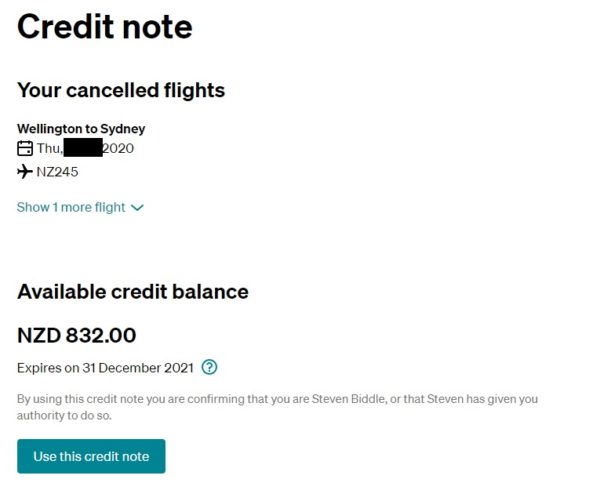 By clicking on "Use this credit note" you are taken to the regular booking screen where you can select your flights as normal. On the payment screen your credit will be automatically applied and the credit balance (in any remains) shown. Additional flights can be booked with the remaining balance, and if the value of your chosen flights exceeds your credit balance you can pay for the remainder of your flight using a credit card.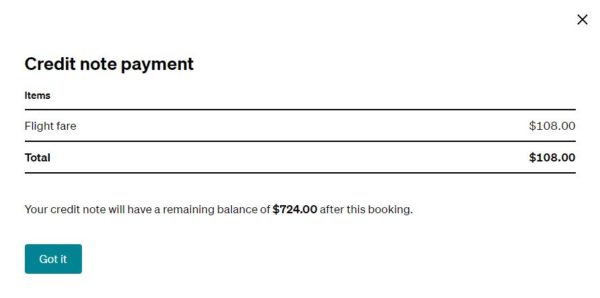 At present the solution is far from perfect, and work is still ongoing to add additional functionality. There appears to be no way to actually see all credits against an email address or Airpoints number, and there is currently no way to combine multiple credits when booking a new flight online. Customers who wish to combine multiple credits can use the Fare Hold process detailed on the Air New Zealand credit redemption page.
The solution may also be unavailable for some customers who have booked through a travel agent as the fare credit is held by the travel agency, as they are your "agent" for for communication and re-booking.
Building this solution has been incredibly challenging for the airline due to the complexities of using credits for different flights - on a flight to Australia for example up to 50% of the cost of the flight can be taxes and airport charges which need to be accounted for correctly, and likewise GST is paid on domestic flights, but not international flights. This has meant a huge amount of background changes to ensure this all works smoothly.
Have you tried the new credit option or had issues trying to view your balance as some TravelTalk members have already reported? Add your comments below.