A number of big changes are currently underway at Wellington International Airport, with major refurbishment work on both Air New Zealand domestic Koru lounges, and a brand new lounge for Virgin Australia in the international terminal.
Virgin Australia yesterday opened its first airport lounge located outside Australia, with a boutique 32 seat lounge opening in the international terminal to service Virgin Australia flights to Australia.
Prior to its split with Air New Zealand last year, Virgin Australia customers were able to access the Air New Zealand Koru lounge before their flight. Since October they have been left without any lounge access at the airport.
The lounge is accessible to Virgin Australia Platinum, Virgin Australia Gold and Virgin Australia lounge members, along with passengers flying in Business Class. Due to the limited capacity of the lounge, access is not available using passes (Silver Velocity, AMEX, Virgin Money, ANZ or Westpac)
For those arriving early for flights it is worth noting the lounge is only open 90 mins prior to the scheduled departure time of all flights.
The lounge does not feature any bathrooms, with guests having to leave the lounge and use bathrooms in the international terminal. There are no shower facilities airside in the international terminal, however the airport does have free showers available landside in the main terminal area which would need to be used before clearing security and immigration.
Air New Zealand is also currently revamping its two domestic lounges at Wellington airport as part of its $50 million spend on Koru lounges over the next two years.
The main domestic lounge located after security screening is currently closed, and will reopen in December 2019 with a new design and layout increasing seating capacity to around 380 passengers, a 10% increase on the previous layout. The lounge was one of the last existing early 2000s "Kiwi Batch" themed lounges left in the network.
Two temporary lounges with limited capacity have been constructed for the duration of the work on the main domestic lounge. One is located just after security screening on level 1 and uses the former gate lounge 13, and the other is located at the end of the terminal down the stairs on level 0 after gates 14 and 15.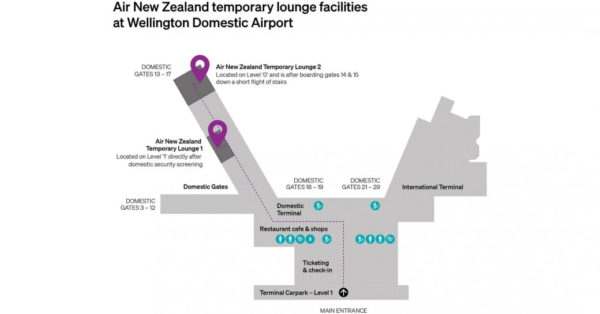 Lounge 1 is located just after security screening.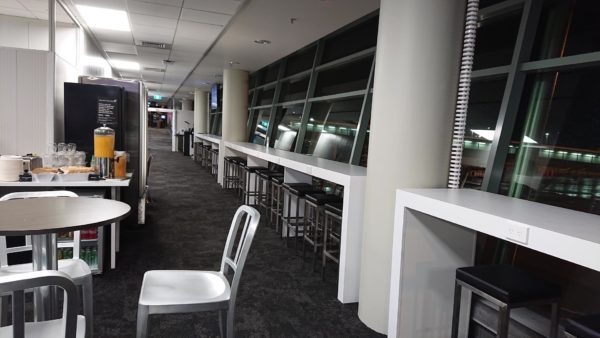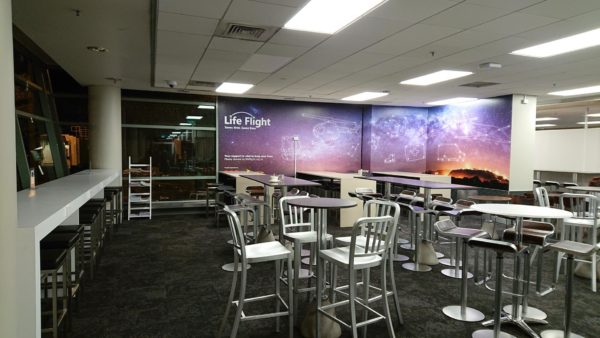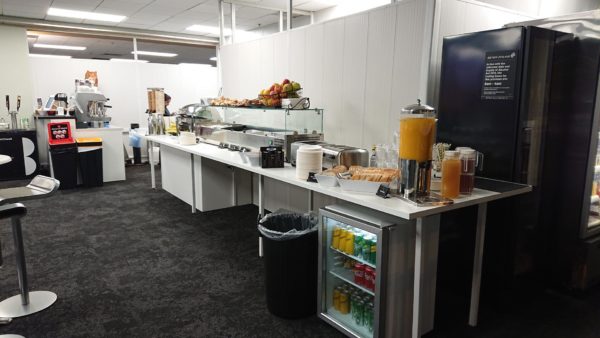 While Lounge 2 is located downstairs at the end of the terminal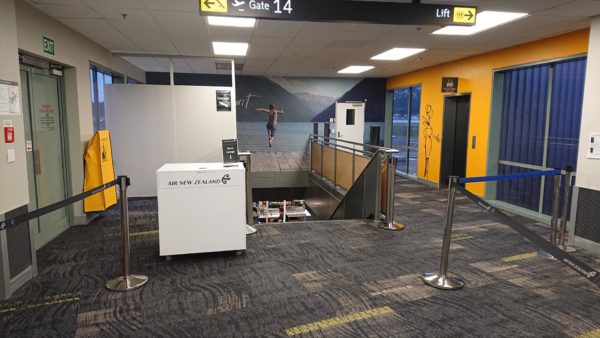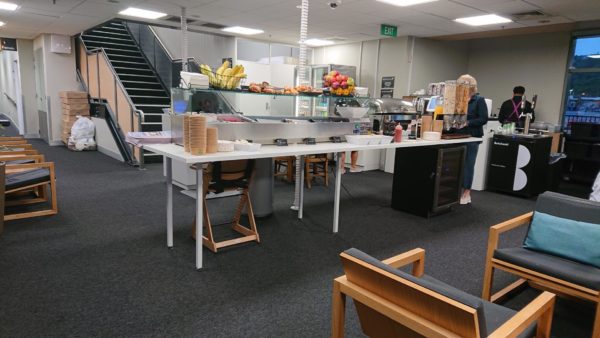 Having visited both now on several occasions, it's clear many people are simply trying to cram into the lounge 1 just after security as it is the first one they see, with the downstairs lounge 2 being a lot quieter as many people are potentially unaware of its existence.
Food options are very limited in both lounges for the duration of the work, but coffee fans will be glad to know both temporary lounges feature a barista.
Passengers are also able to use the regional lounge located landside prior to security screening, however it's important to note this will mean having to clear security before boarding the plane, so ensure you leave adequate time for this as at peak times it can take up to 10 minutes to clear security.
Work is also about to start on the expansion of the regional lounge. This lounge was opened in December 2016 and currently offers seating for just over 100 passengers.
Additional lounge space is being constructed in office space next to the lounge which will see the expansion accommodate seating for an additional 45 passengers. The expansion is due for completion later in 2019.