There have been plenty of articles and much speculation over the past 18 months after Air New Zealand announced they were looking to replace their Boeing 777-200ER aircraft starting from 2022 onwards.
The Boeing 777-200ER has been a mainstay of their long-haul fleet, with the eight aircraft in the fleet (I have not included the two ex Singapore Airlines aircraft currently on lease from Boeing) arriving between 2005 and 2007 to both replace some of their retiring Boeing 767s, along with complementing their Boeing 747s during a period of long-haul network expansion.
Much of that speculation over the replacement has been over one topic - whether Air New Zealand would opt for the Boeing 777X or the Airbus A350 as a replacement.
The Boeing 777X family are brand new aircraft designed to replace the current Boeing 777 family. There are three planned variants - the Boeing 777-8, Boeing 777-9 and Boeing 777-10. The first 777X test flight is expected in early 2019, and delivery of the first Boeing 777X aircraft to launch customer Emirates is expected in early 2020. The Boeing 777X will be the widest commercial aircraft in use, and features wingtips that fold up and retract on the ground so the aircraft can safely move around existing airports.
The Boeing 777X modernises the classic '90s Boeing 777 design and incorporates many of the modern features from the Boeing 787 Dreamliner which will ensure the Boeing 777 will remain a key aircraft in airline fleets for decades to come.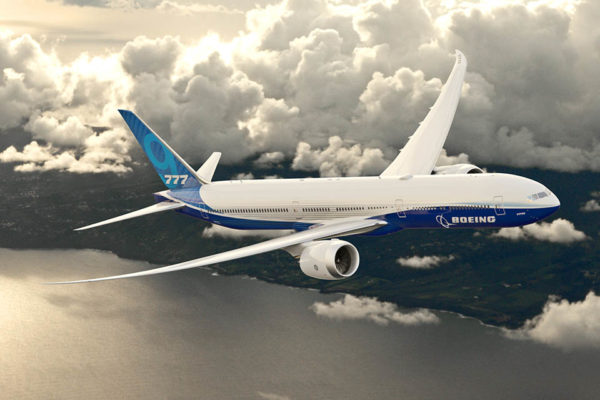 The Airbus A350XWB entered into service in 2015 and by the end of 2018 will see around 20 airlines flying different variants of the A350XWB family. The family launched with the A350-900, and since 2015 the A350-1000 and A350-900ULR (Ultra Long Range) have also entered service.
The A350-900ULR has the ability to fly around 9,700nm or around 20 hours, and is currently being used for the world's longest flight between New York and Singapore by Singapore Airlines who took delivery of the first aircraft in October 2018.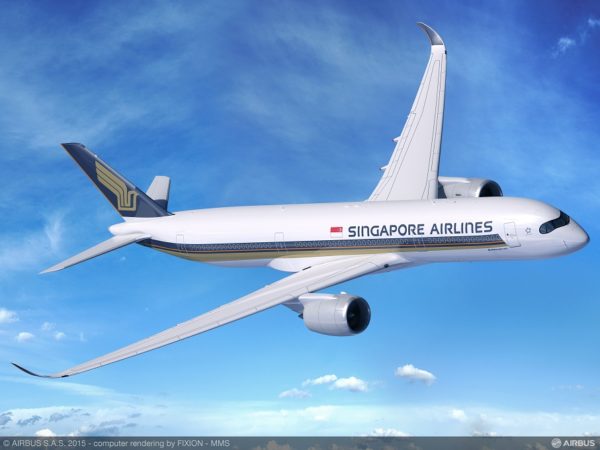 Much of the focus on these two aircraft families has been because of their design features and new engines that mean they're capable of flying much greater distances than older aircraft.
Air New Zealand have indicated they'd love to connect New York and Auckland with a non stop flight, but currently don't have an aircraft capable of flying that distance. The launch of non stop services between Auckland and Chicago this month will see their Boeing 787-9 Dreamliner's flying very close to their maximum range.
It's for this reason that most people have assumed that a Boeing 777-200ER replacement would be one of these two aircraft. Qantas have also indicated they're looking at both aircraft for their future long-haul plans with the goal of connecting Sydney to London and New York with non stop flights starting from 2022.
Very few people seem to have looked at another other option - what if Air New Zealand opted for the Boeing 787-10 Dreamliner?
Air New Zealand already operates a fleet of 13 Boeing 787-9 Dreamliner aircraft (with one more due for delivery in 2019), and in 2014 were the launch customer for the -9 variant of the Dreamliner. Having arrived around four years late due to delays with the Dreamliner program, it's safe to say they had a pretty significant impact on Air New Zealand who were forced to keep their ageing Boeing 767-300 fleet flying.
The Dreamliner has also been a nightmare (maybe it should be renamed the Nightmareliner!) for Air New Zealand over the past year as issues with the Rolls Royce Trent engines have seen much of the fleet grounded, and these issues are expected to continue well into 2019.
The Dreamliner does however perform very well, and the stretched -10 variant is an extra 5.5m longer than the -9 allowing for extra seats. The extra length and weight however does mean the range is reduced compared to the -9 that Air New Zealand currently flies. Boeing targeted the -10 variant as a Boeing 777-200ER replacement, all while delivering better efficiency and costs compared to an Airbus A350 over shorter flight distances.
Introducing a new aircraft type into an airline isn't a simple task. If Air New Zealand were to opt for the Airbus A350 or Boeing 777X they would need a whole new pilot group trained for the aircraft type (as they typically don't have crews flying multiple aircraft) which would mean duplicated costs while a costly fleet migration occurs. With hundreds of trained Dreamliner pilots now adding the -10 to the fleet is a much easier task.
With a planned replacement for their Boeing 777-300ER aircraft planned for the mid 2020s, decisions made now will also impact future decisions. If they opted for the Airbus A350 then the replacement for the Boeing 777-300ER would probably also be an Airbus A350 family member. If they opted for the Boeing 777X, then the replacement would probably be from the Boeing 777X family.
Air New Zealand currently fly their Boeing 777-200ER's on a myriad of routes across most of their network. Along with flights to North American and Asia these aircraft also fly very short haul flights to Australia and the Pacific Islands. Whatever replacement they opt for needs to deliver performance across all of these different routes.
With all of that in mind it would seem that the Boeing 787-10 Dreamliner may fit the bill just perfectly. It delivers a greater number of seats than the current -9, which importantly will mean increased numbers of premium seats on Asian routes where growing numbers of passengers are seeing the benefits of Business Premier and Premium Economy.
Despite it's reduced range, the -10 is capable of flying to most of the destinations that the current Boeing 777-200ER flies (with the only exceptions being Houston and Vancouver), and will do so at a much lower cost than the Boeing 777-200ER. It's the prefect aircraft for flights from New Zealand to Asia, and the only real downside is reduced freight capacity.
The Boeing 787-10 allows them to play it safe and opt for more of the same (maybe with GE engines this time!) and then look at the Boeing 777X to replace the Boeing 777-300ER for extended range long-haul flights early in the next decade once the aircraft has proven itself in service. The 777X carries risk still as it still hasn't even had a test flight and could easily see project delays.
With new Business Premier seating being rolled out to replace the now tired Virgin Atlantic designed herringbone seats that are fitted to the current widebody fleet that aren't that well suited to the Dreamliner, the -10 quite simply hits a sweet spot in terms of capacity, performance and range.
It's expected that Air New Zealand will announce their decision before Christmas.. and it's going to be a very interesting announcement to see!