Construction has started in Hamburg of the first Airbus A321neo for Air New Zealand, with two of the aircraft due to arrive in time for the split from Virgin Australia in October. Air New Zealand currently has seven A321neo and six A320neo aircraft on order.
Originally due to arrive in mid 2017, the A321neo was delayed initially by engine issues plaguing the Pratt & Whitney PW1000G engine, and then subsequently by Air New Zealand's decision to wait until Airbus launched their ACF (Airbus cabin flex) cabin layout which offered an increased number of seats by redesigning the cabin layout and relocating the emergency exists on the aircraft. It's worth noting the only media image currently available from Air New Zealand (as shown above) shows the non ACF cabin - the ACF cabin features doors 2L and 2R in front of the wing removed, and replaced with over wing exits.
The first three aircraft to arrive will all be configured for international short haul routes to Australia and the South Pacific, and will offer 214 seats in a single class cabin configuration. Air New Zealand has opted for new seats by British firm Acro that offer additional width for those stuck in the middle seat.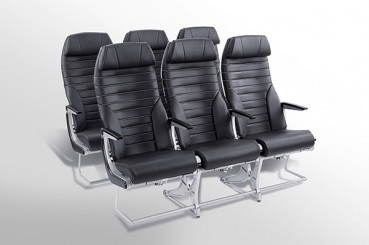 The first three A321neo aircraft to arrive will free up three existing A320ceo aircraft from the short haul fleet, allowing these to be transferred across to domestic operations. These three leased aircraft will then be replaced by A321neo aircraft on domestic routes by 2020 to improve peak time capacity on domestic main trunk routes.
The A321neo was originally intended to be a test bed for Air New Zealand's in-flight WiFi deployment, a task that ended up being taken over by the Boeing 777-300ER. All of the international A321neo aircraft will come fitted with WiFi, however TravelTalk understands Air New Zealand is still to make a final decision as to whether they will proceed with an in-flight WiFi deployment on it's domestic jet fleet.