If you're a frequent flyer like me you'll probably own a pair of noise cancelling headphones. They're something I hate flying without, and right now I'm rocking a pair of Sony WH1000XM2 headphones for my travels.
With most headphones these days now supporting Bluetooth, the freedom of not having a cable between you and your phone for listening to music is great. What about when you're flying and want to watch something on the inflight entertainment (IFE) system though? You're stuck needing to find the cable for your headphones to plug into the IFE screen or seat.
A Bluetooth transmitter solves that issue by allowing you to send the IFE audio to your headphones wirelessly using Bluetooth. While there are a myriad of different units available, I opted for a BTI-025. This unit has a built in lithium battery with a claimed 9hr battery life, support for Bluetooth transmit and receive (you can plug it in into portable speakers and stream audio from your phone), and support for the aptX codec when in transmit mode allowing higher quality audio with lower latency. aptX is important when watching video as you don't want to see lip-sync issues between audio and video.
I purchased my unit from Aliexpress and paid US$18 including delivery. Searching on Amazon and eBay also shows a number of sellers with the same item, some with a different model number. A number of other similar devices are available including cheaper units that only support transmit or receive, and some that do not have an internal battery and require powering from a USB connector.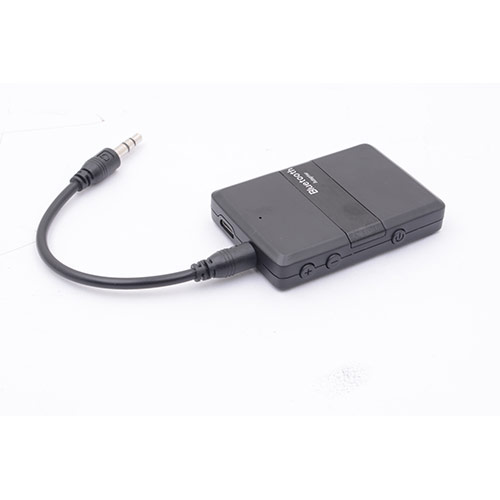 Pairing the device with headphones was pretty straight forward, and the included instructions were good. After testing the unit around the house I used it flying for the first time last month and found it a great device to use that simply just worked.
Air New Zealand feature a standard 3.5mm audio connector on their Panasonic IFE screens so the unit can be plugged in directly with the included 3.5mm cable,  but you'll need to purchase an airline adapter separately (one may have also come with your headphones) if you're flying on an airline that still uses a dual 3.5mm airline connector.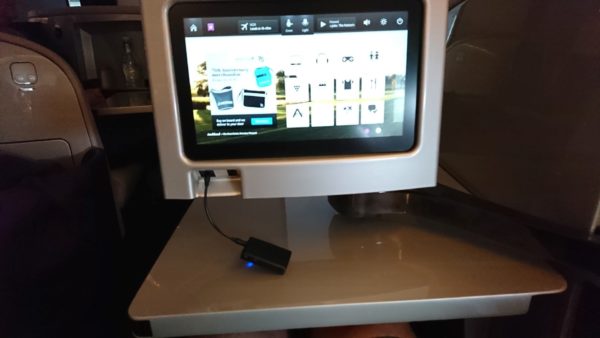 Overall it's a product that does what it's supposed to do, and for that it's hard to fault it. The convenience of not having a cable is great, and I'd highly recommend buying one of these if you're a frequent flyer who likes watching IFE content.
The unit also has plenty of other uses outside planes. If you're got a TV with a standard 3.5mm headset connector you can use it to listen to TV on your headphones, or if you have a car with a 3.5mm AUX input you can use it to stream audio to your car without needing to hook your phone up with a cable. The only question I have is why none of the big name manufacturers are selling such units under their own brands when the market for noise cancelling headphones primarily for airline travel is so big!