On a couple of recent trips to Christchurch I opted to try out the brand new Crowne Plaza in the Christchurch CBD. The hotel opened at the start of July and relaunched the IHG and Crowne Plaza brands back into Christchurch after the demolition of the former Crowne Plaza and Holiday Inn hotels following the 2011 Christchurch earthquake. A new Holiday Inn is currently under construction and due for completion in 2018.
The hotel is a full conversion and refurbishment of an existing office building that remained after the earthquake. It's now one of only a handful of high rise buildings in the Christchurch CBD.
CHECKING IN
Arriving late in the afternoon I was warmly greeted by staff who were prompt and attentive. The lobby is well laid out and very nicely decorated. On a cold Christchurch day it was also nice and warm which made it very inviting. As an IHG Platinum Elite member I received a single category upgrade from a superior to a deluxe room on the 14th floor as well as a voucher for a free drink.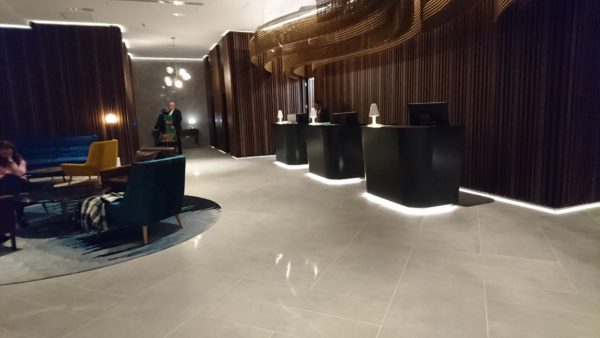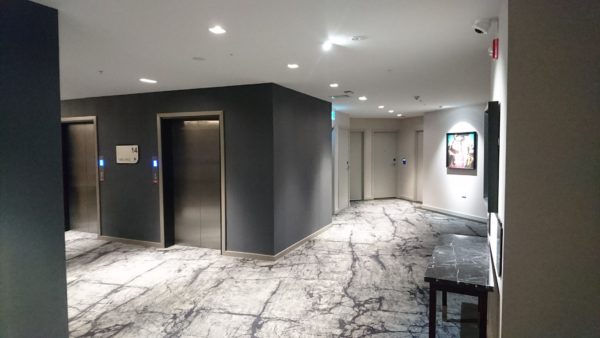 THE ROOM
I headed up to the 14th floor and to room 1410 which had views to the North. My impressions of a hotel are normally formed within the first few minutes of visiting, and this hotel definitely set out to impress me. The room was beautifully furnished.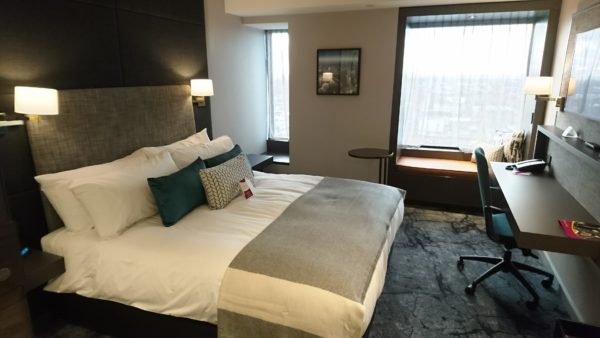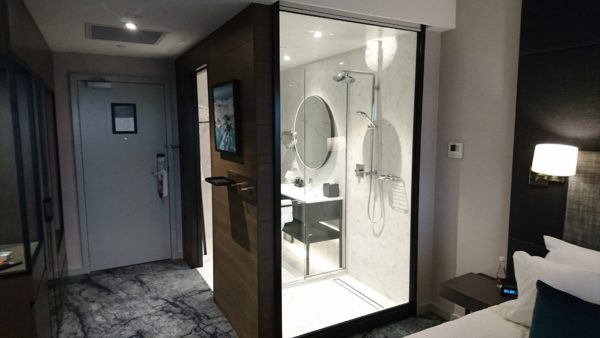 A few minutes later I heard a knock at the door which was a delivery of chocolates as a welcome gift for being an IHG Platinum Elite member.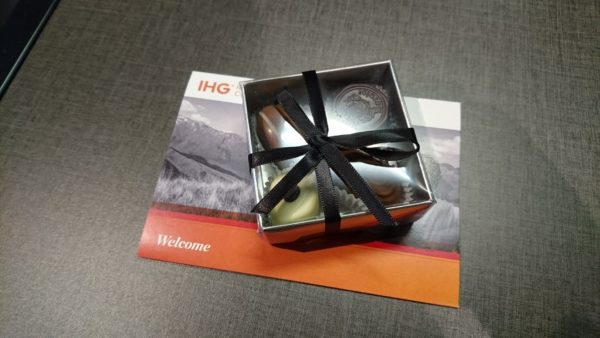 Due to the shape of the building there are a number of different room layouts. On my first stay the room featured a clear glass wall in the shower to make the bathroom light and open. An electronically controlled blind could be lowered to deliver privacy for those using the shower.  The shower featured both a conventional and rain shower head but water pressure from the rain shower head was slightly disappointing.
The room was very quiet with no noticeable noise from outside. Bedding, pillows, bathrobes, and towels were all of very good quality and the bed was super comfy. The air conditioning was quiet but is locked to a minimum 20 degree setting. I always set hotel rooms to around 18.5 degrees as I find I sleep better and don't wake up feeling hot. It was a little annoying not being able to do this.
A good selection of mini bar items, tea and coffee and glassware completed the room. Complimentary bottles of water were present on each side of the bed.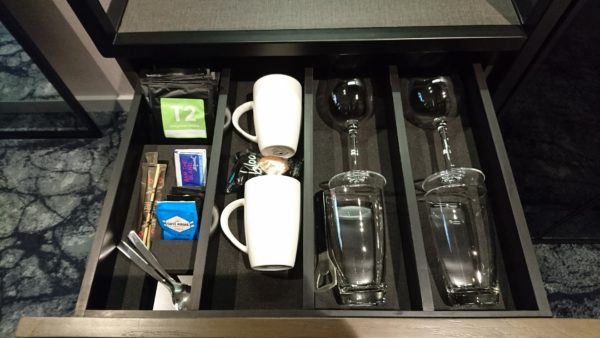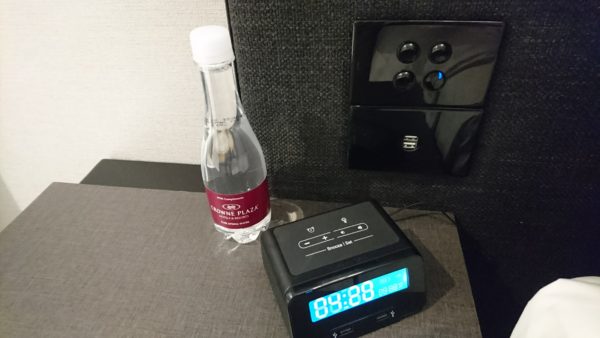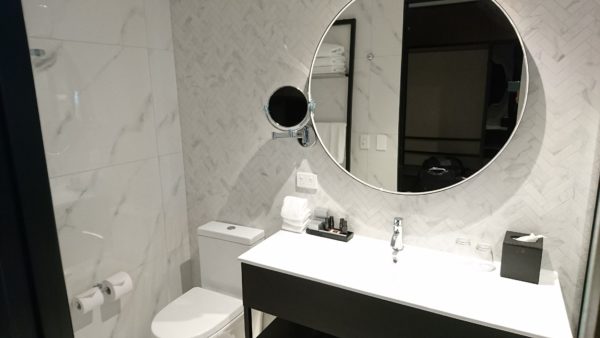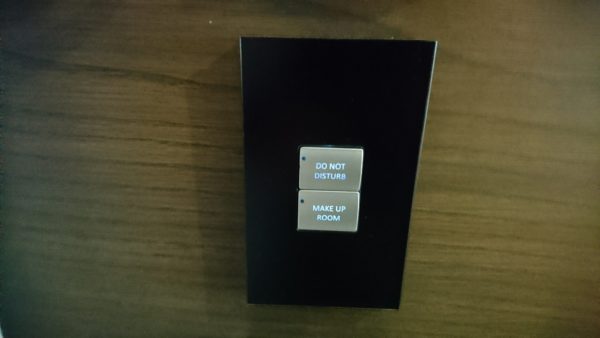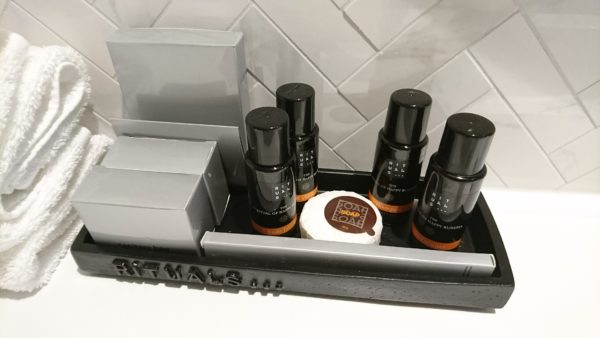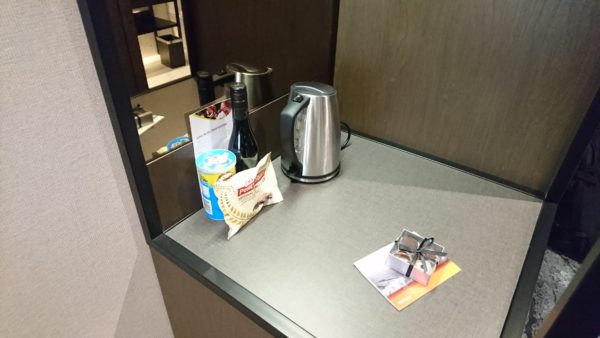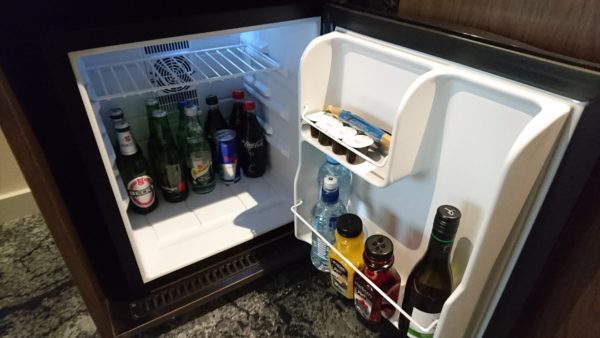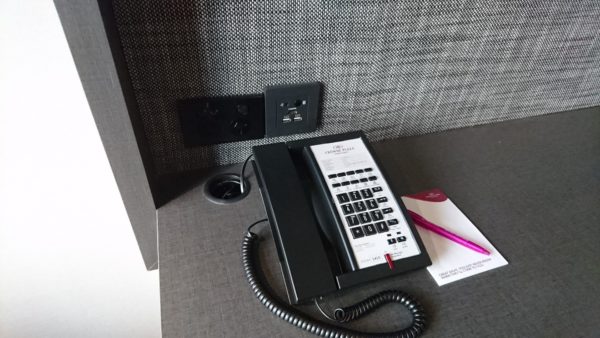 On my second stay I stayed in room 1412. The room layout was slightly different and featured a more conventional layout with a fully enclosed bathroom. I did notice some noise in this room due to the the door opening right near the bed and the proximity to the lift. I can imagine room 1401 room on the other side having similar issues so if you're a light sleeper I'd advise against these rooms.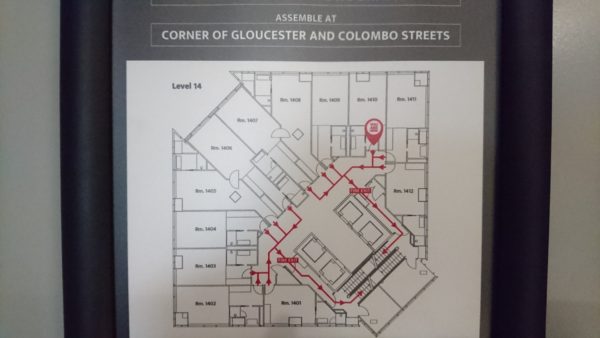 One of the standout features of the rooms for me is the great window seat. It was a great place to sit and read while enjoying watching the world go buy. The soft leather cushion was great to sit on.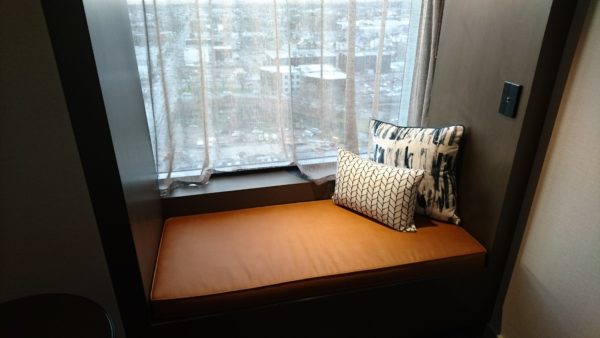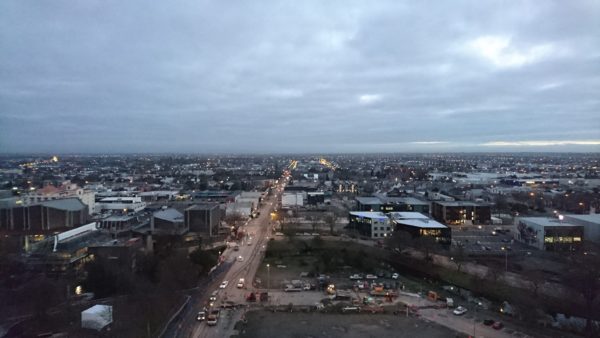 WORKING & CONNECTIVITY
WiFi coverage was good in the lobby, bar and rooms. In several tests speeds I saw speeds of around 20Mbps down and 10Mbps up. The only thing of interest was that on my first stay my room only had 5GHz coverage and no 2.4GHz coverage. On my second stay a test showed good 5GHz coverage but poor 2.4GHz coverage in my room. If you have a device that only features 2.4GHz WiFi it's possible you may encounter some issues. On a modern device with 5GHz you will be fine.
Both sides of the bed had USB outlets for charging devices and plenty of power sockets around the room. I always use my Ravpower multi port USB charger for charging my devices as the performance and charging time is far superior to that of in-wall USB ports which are a lot slower to charge devices.
The room didn't feature a dedicated work desk but the desk space available under the TV would be fine for short periods of time. The TV featured HDMI inputs that could be accessed via an external connector on the desk. All TV channels were digital and the picture quality was good.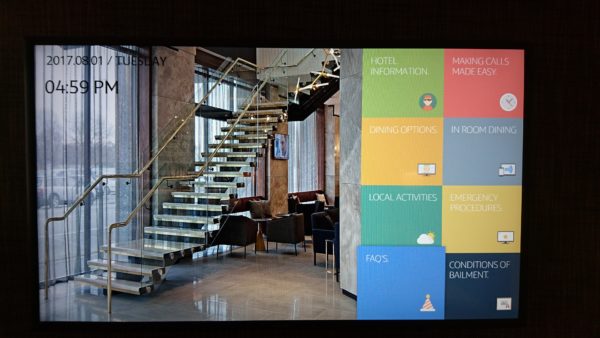 FOOD & DRINK
After checking in and having a quick shower I headed down to the lobby bar for a drink before heading out for dinner with friends. The staff were super friendly and the bar was well stocked. I only had time for my complimentary drink before heading out and didn't get an opportunity to try out any of their food or breakfast offerings during my stay.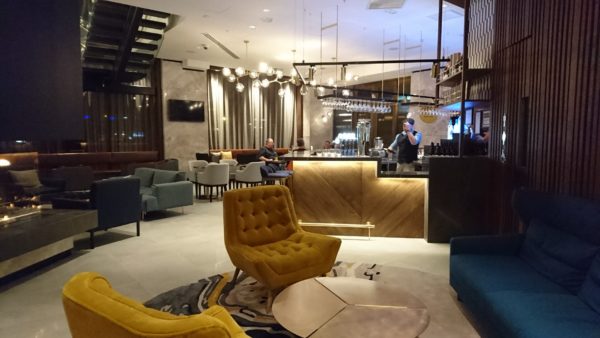 In addition to the ground floor bar the hotel also features another bar and restaurant area on the first floor as well as a library which doubles as a quiet reading room.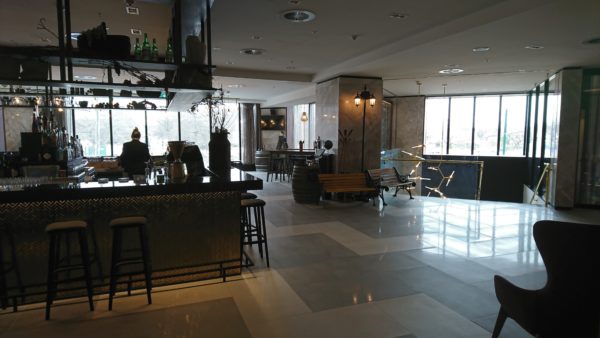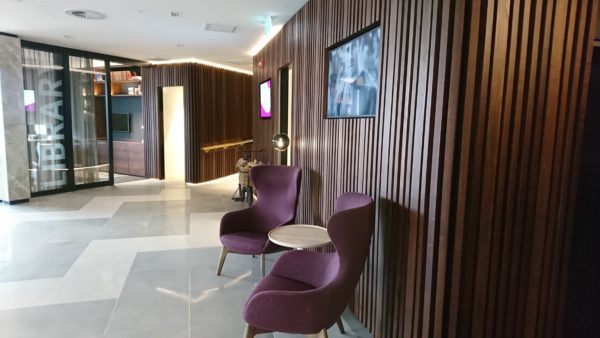 CHECK OUT
As I was working nearby I asked for a late 2pm checkout which was not an issue.
It's not very often I stay at a hotel and really struggle to find faults. The rooms were beautifully furnished, the seat by the window is a great place to relax and watch the world go by, the bed and bedding were great, and the WiFi connectivity and performance was good. This definitely rates as one of the best hotels I've stayed in for quite some time and somewhere I'd definitely recommend for those visiting Christchurch and wanting to stay in the CBD.