Flight: NZ97
Route: AKL (Auckland)->KIX (Kansai)
Flight Departure: 10:30am
Flight Duration: 10h 55m
Aircraft: Boeing 789-9 Dreamliner
Seat: 24A Premium Economy
I headed off to Japan for a quick holiday in November to check out the Autumn leaves. As the plan was to visit the South of Japan I opted to fly into Osaka, a route Air New Zealand have once again begun operating on a seasonal basis from November 2016 thru March 2017 to cater primararily for Japanese tour groups.
When this route was announced it was scheduled to be flown with a Boeing 767-300 aircraft, however with the retirement of these from the Air New Zealand fleet brought forward to March 2017 the route was upgauged to the Boeing 787-9 Dreamliner before services began. Air New Zealand's 787-9 Dreamliner is a three class configuration with Economy, Premium Economy and Business Premier. My flight was in Premium Economy. While this review is of the Osaka route, the Dreamliner also operates on the Auckland to Tokyo Narita route with a similar schedule and identical inflight service. Air New Zealand will also begin services to Tokyo Haneda using the Dreamliner from mid 2017.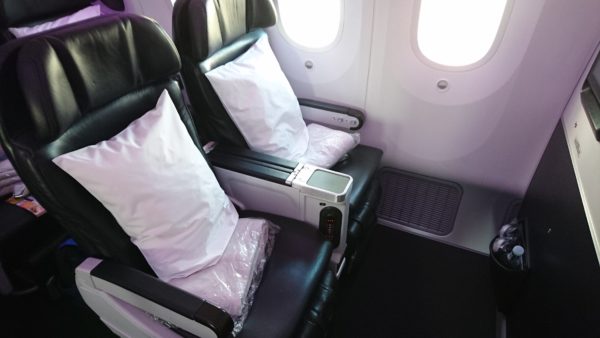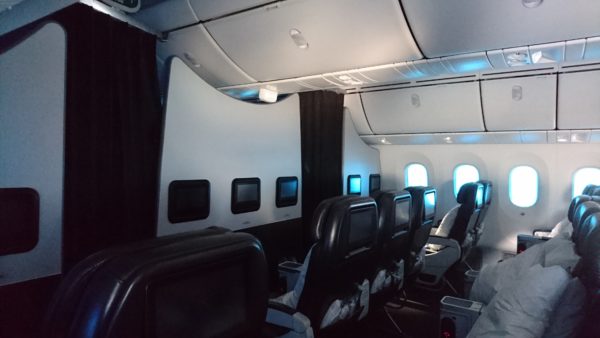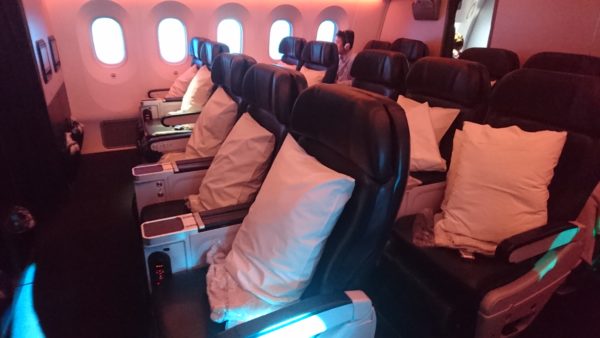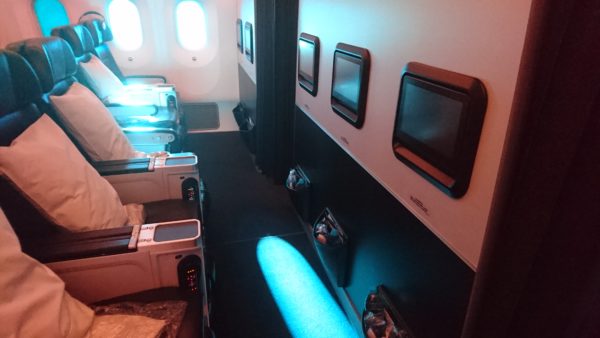 The Premium Economy cabin consists of 21  seats in a 2-3-2 configuration. The seats are a Zodiac "business lite" product whtch offer 19.3" width, 9" recline and 41" seat pitch with a fully adjustable leg rest integrated into the seat. Each Premium Economy seat features an 11" touch screen IFE monitor powered by a Panasonic eX3 IFE system along with in-seat power and USB port. Inflight comforts include an amenity kit (with socks, eye mask, toothbrush, pen and moisturiser),  blanket, full size pillow, noice cancelling headphones, slippers and a bottle of water. In the 787 my preference is for a seat in the middle row due to the IFE monitors in the front bulkhead row being slightly further away and difficult to reach while reclined.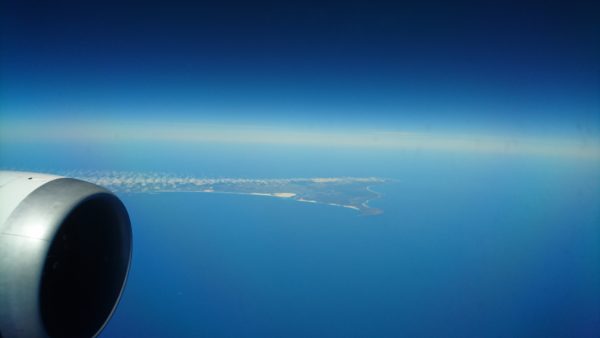 Due to this only being the third flight of the season it was a very empty plane with only four other passengers in Premium Economy, and around the same number in Business Premier. Not long after take-off the inflight service commenced, and due to the number of crew almost outnumbering passengers it was without a doubt some of the best service I've had on an Air New Zealand flight.
Hot towels and post take-off drinks were delivered while orders were taken for lunch. One of my long standing annoyances Air New Zealand's Premium Economy experience is that the this drink is delivered in a plastic cup rather than the glassware used for the rest of the flight. Premium Economy should be a premium experience in every aspect, and drinking bubbly from a plastic cup just doesn't deliver a premium experience.
It wasn't long until the crew appeared with meal trays - up first was the starter of smoked salmon, wasabi mayonnaise, picked daikon, red chili and black sesame seed salad. This was served with a variety of options from the bakery (make sure you try Air NZ's garlic bread, it's awesome!), and to finish a chocolate marquise with boysenberry compote which was delicious.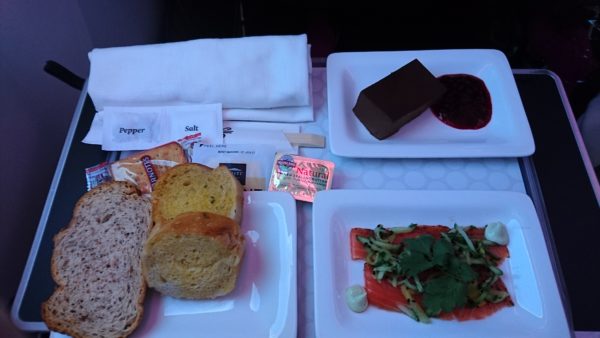 Up next was the main of Japanese chicken breast Jibu-ni style with Japanese vegetables and wakame rice. The other two main options were beef cheek and baked hapuka (fish).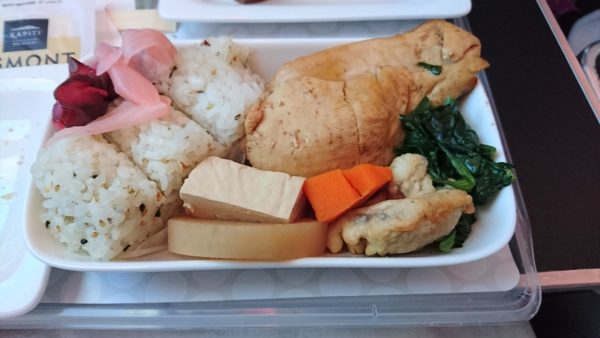 After lunch was out of the way it was time to settle in for some inflight entertainment. As this is a long day flight and I wasn't sleepy I passed the time watching a few movies and listening to music. It didn't seem long however until afternoon tea was making it's way around the cabin with delicious sandwiches and cakes on offer. For those who might also be peckish during the flight a snack bar is available in the galley which contains potato chips, vegetable crisps, chocolate and snack bars along with a full bar service.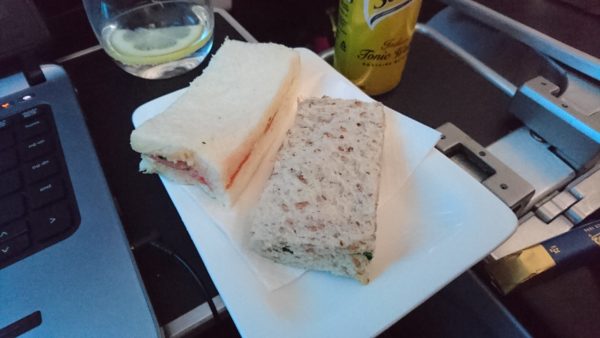 For anybody who hasn't flown in a Dreamliner before one of the instant appeals is the incredibly large windows. These are amazing to look out, and instead of traditional window shades the windows have electrochromic glass that can be dimmed to block out light, with passenger controls under the window allowing you to control the level of dimming. On a day flight such as this they unfortunately don't block out the heat which is quite significant on the left hand side of the aircraft for most of the flight.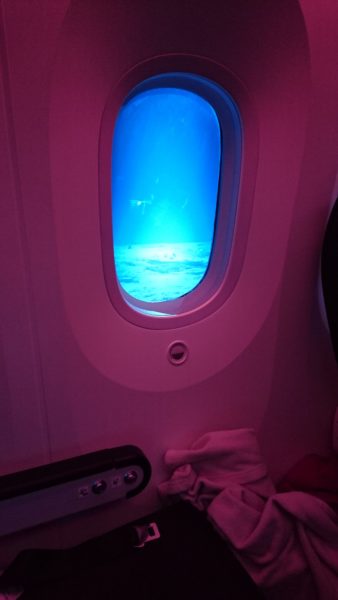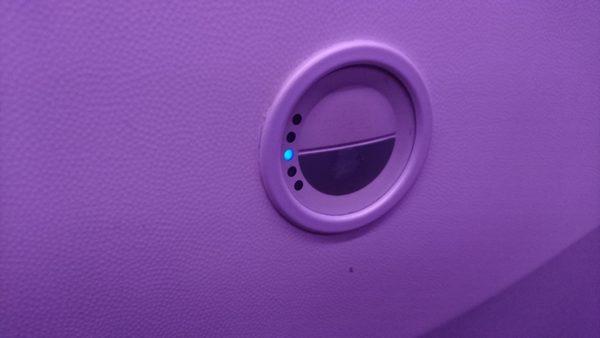 Around two hours out from Japan the crew made an appearance with hot towels and took orders for drinks and dinner. The starter was a Mizuna salad with miso sesame dressing and dashi sweet soy chicken. This was accompanied by a selection of bakery items and a yuzu mango panna cotta with cumquat marmalade.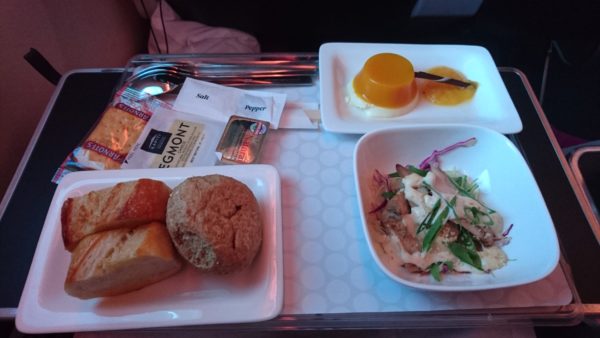 This was followed by my main option of grilled beef fillet with grain mustard sauce, glazed sweet potato, okra and green beans. Those flying to and from Japan (it was also on the menu on my flight home) are incredibly lucky to have the option of beef as it's not something that normally appears on an Air New Zealand menu on any other long haul destinations. Other main menu options included Kabayaki snapper Japanese style and roasted chicken with risotto.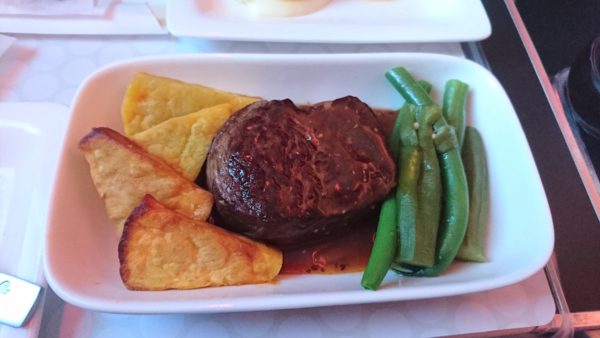 Service for the dinner service was fantastic, and with dinner and a few red wines out of the way it was then time to watch a beautiful sunset as we approached Japan.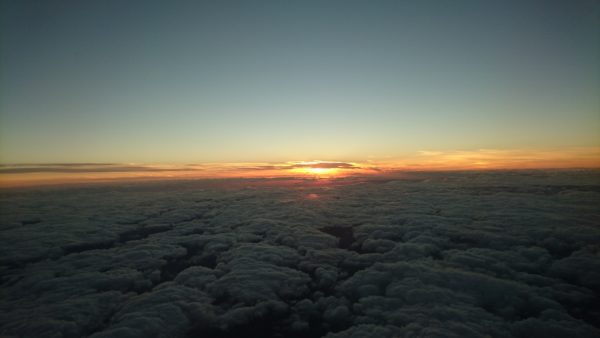 I rate this flight as one of my best Air New Zealand experiences in recent memory. All of the crew were amazing and the service was topped off by In-flight Service Manager Brandon who was simply great at his job. The Dreamliner is an amazing plane to fly on, and having flown Air New Zealand's Premium Economy offering on all of their fleet I find it a fantastic product that's well positioned between Economy and Business Premier. The dining experience is very similar to that of Business Premier with the key difference food is served on trays rather than plated up. One of the only downside of Premium Economy on the Dreamliner (that wasn't an issue at all on this flight due to load) is a single bathroom for the entire Premium Economy cabin which can lead to a wait at times.