If you're an Air New Zealand customer flying through Hong Kong International Airport you're spoilt for choice when it comes to lounge access. Depending on your Air New Zealand status and your flight you'll have up to seven airport lounges to choose from.
Due to the size of the airport picking a lounge close to your gate is recommended due to the time it can take to get around the airport - it can easily take up to 20 - 25 minutes to walk between some of the lounges and the gates typically used by Air New Zealand.
Air New Zealand Koru Members
If you're a regular Koru member you have access to the Thai Airways lounge for yourself plus one guest. You'll only have access to this lounge when flying between Hong Kong and New Zealand on a Cathay Pacific or Air New Zealand flight on a NZ flight number.
Air New Zealand Gold & Elite Members
As a Star Alliance Gold customer you'll have access to all Star Alliance Gold lounges. You'll have access to these before flying between Hong Kong and New Zealand on a Cathay Pacific or Air New Zealand flight on a NZ flight number, or before any other flight on a Star Alliance carrier.
Singapore Airlines SilverKris lounge
United Airlines Club lounge
Thai Airways Royal Orchid lounge
As the Hong Kong/Auckland route is a joint venture route between Cathay Pacific as an Air New Zealand Elite customer you'll also gain access to the following Cathay Pacific Business lounges when flying between Hong Kong and Auckland on a Cathay Pacific or Air New Zealand flight on a NZ flight number.
The Wing
The Bridge
The Cabin
The Pier
On a recent visit through Hong Kong I allowed myself some extra time and visited the Singapore Airlines, United, and Thai airways lounges to check out their breakfast options. On my way back through Hong Kong to New Zealand I visited Cathay Pacific The Pier business lounge.
Singapore Airlines SilverKris lounge
Located in the main terminal area just after security screening, the Singapore lounge was the first stop. The lounge is located in the middle of the terminal with no windows which is a shame at an airport that has such great views. It's around 20 - 25 mins walk to get to the gates typically used by Air New Zealand.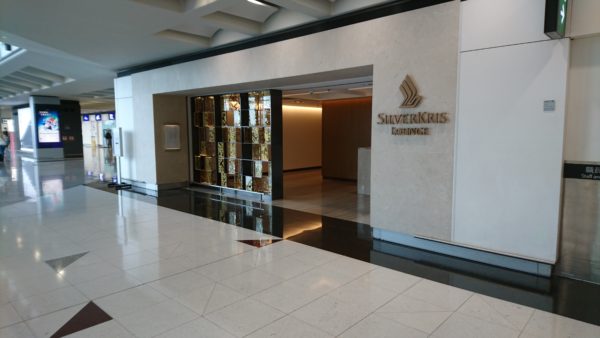 The lounge was very quiet on a Monday morning with only a handful of other guests meaning it had very little atmosphere as a result. A great selection of Western and Asian options were available and the bar (which wasn't open when I was there) had a great selection of beer, wines and spirits. Bathrooms and shower facilities were great. The lounge had a quiet room (pictured below) which was separate from all other seating. Bottled water was also available to take from the lounge which is always a nice bonus.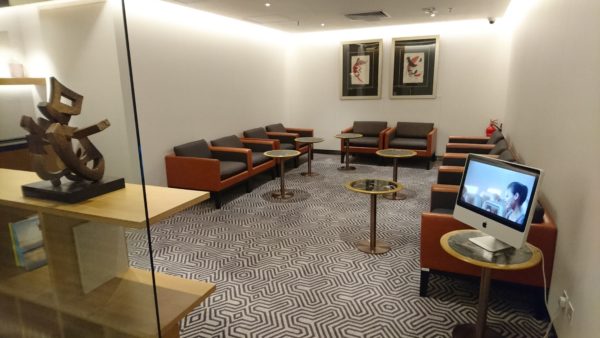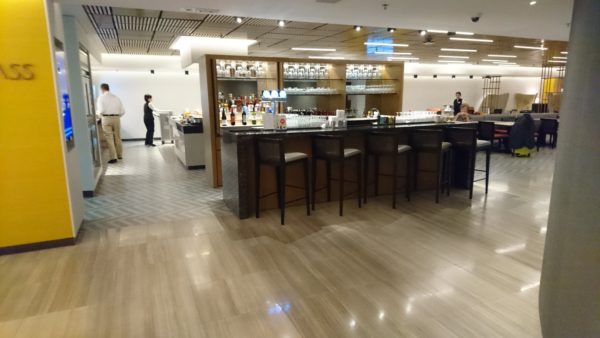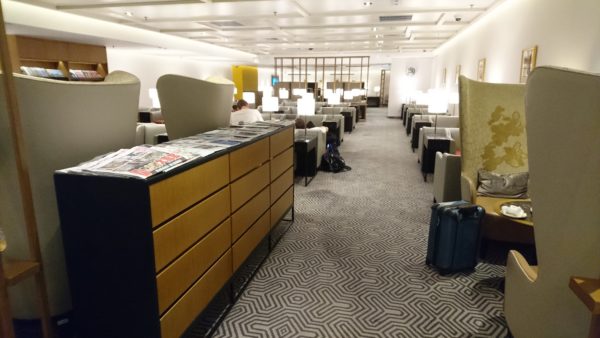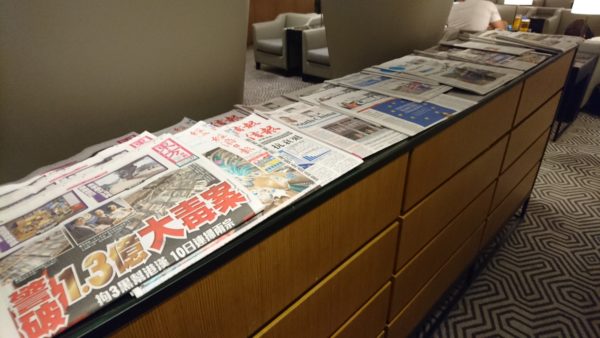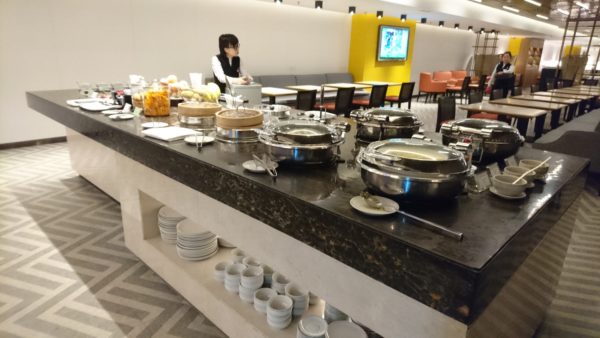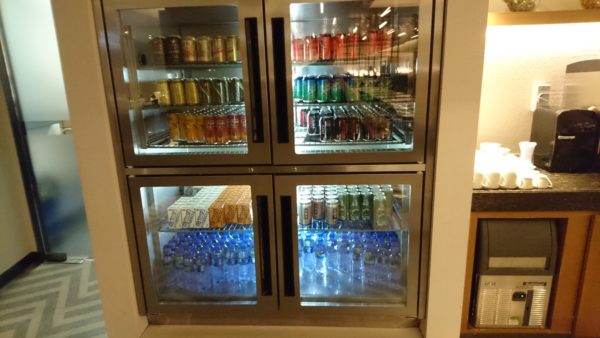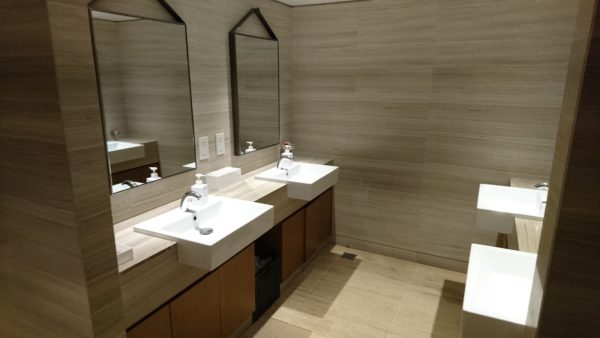 Thai Airways Royal Orchid Lounge
The Thai Airways lounge is located in the Southwest Concourse near Gate 40. This is some distance from the main concourse and is therefore some distance away if you're flying from those gates. It is located in the general area where Air New Zealand services operate from.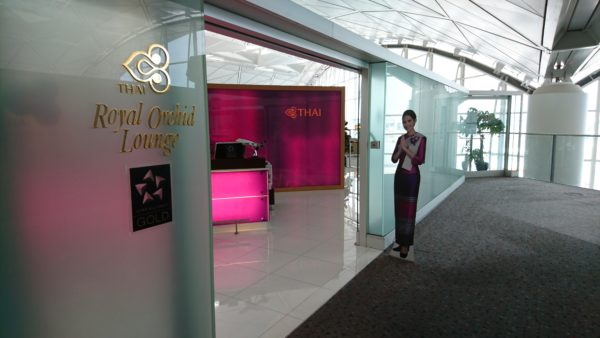 Like the other lounges Monday morning wasn't a busy time and there were very few people around. Once inside you'll see a separate first class area for customer traveling in First Class on Thai Airways. The lounge is very spacious and open and has great views of the tarmac and of the gate level below it. Catering was very similar to the SilverKris lounge with a combination of Western and Asian food.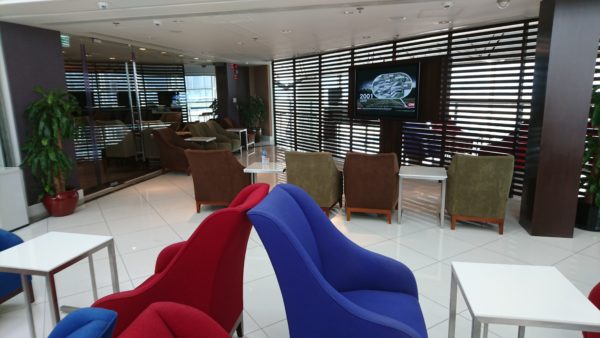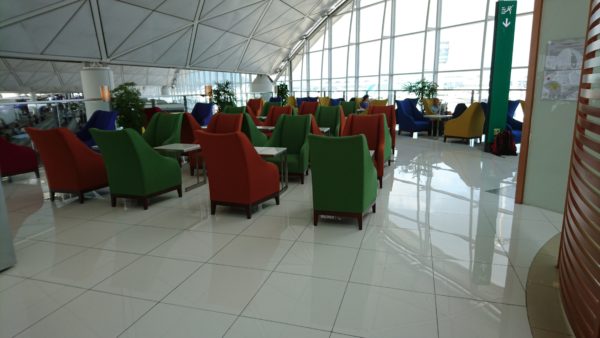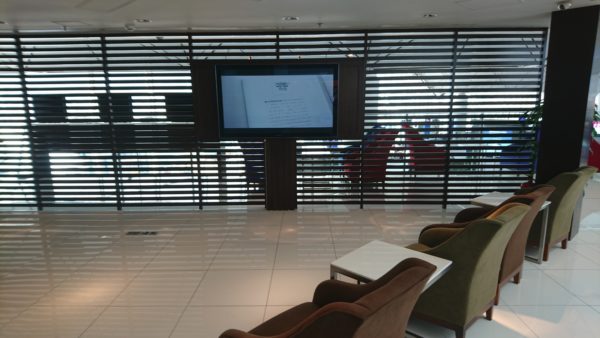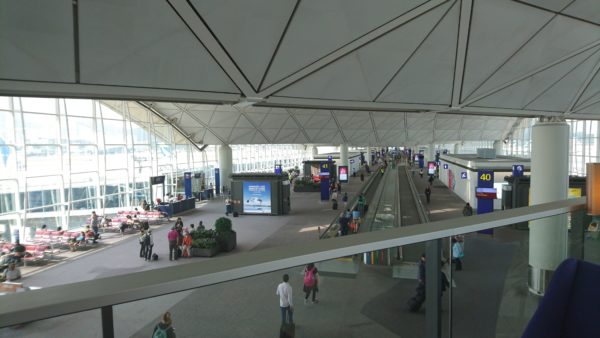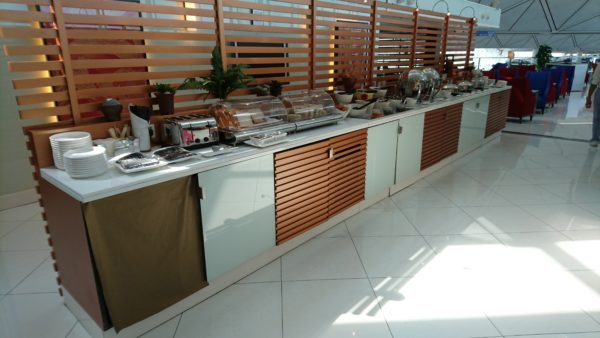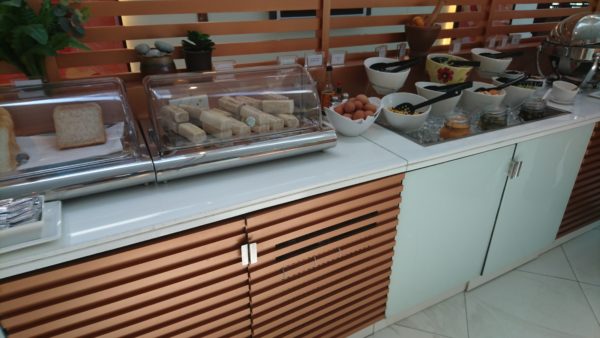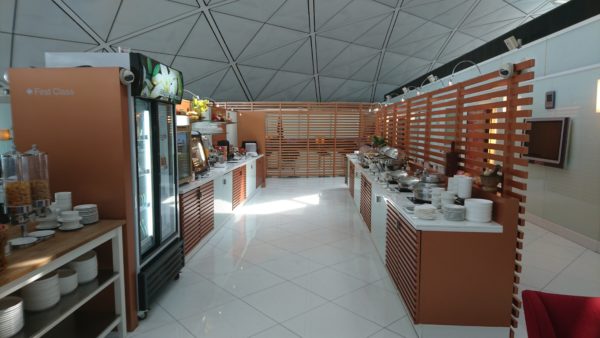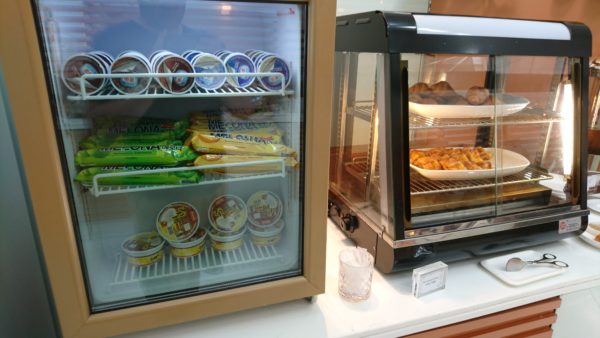 United Airlines Club lounge
The United lounge is located not far from the Thai lounge. It was a very open and spacious lounge and ranks as one of the best United Club's that I've ever visited.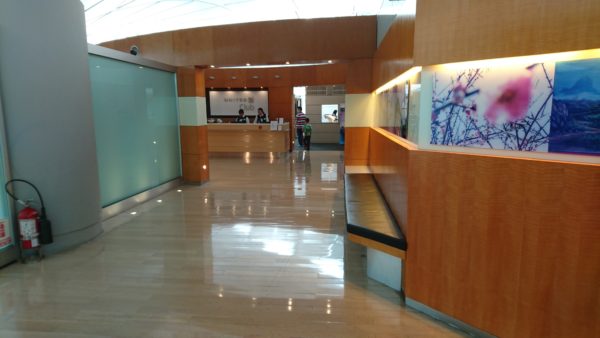 Catering was focused around Western food options and the inclusion of perfectly cooked bacon means automatically puts it up a place in my rankings! Like the Thai lounge the lounge had great views out onto the airport tarmac. The lounge was had plenty of seats available despite being relatively busy.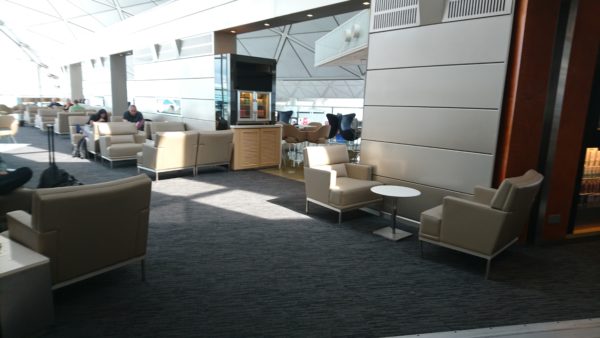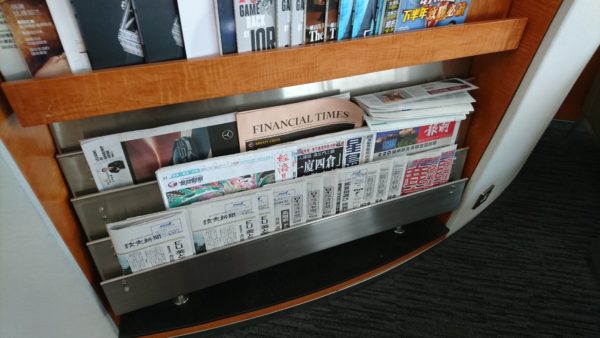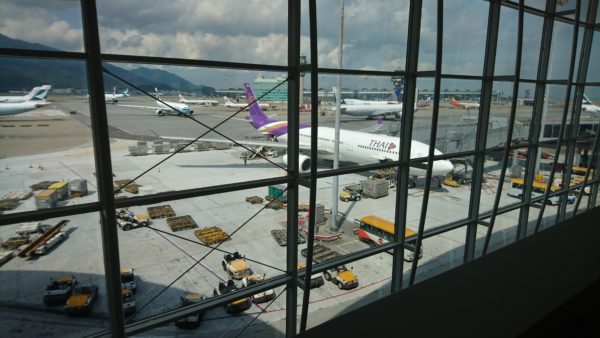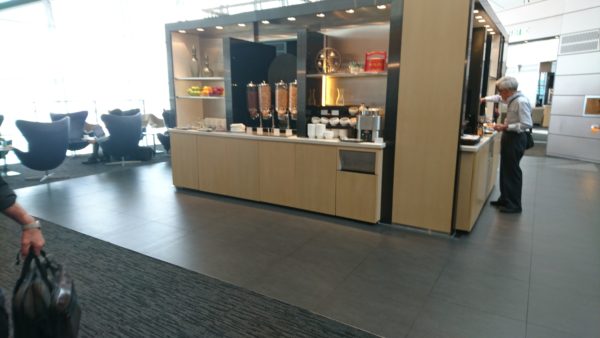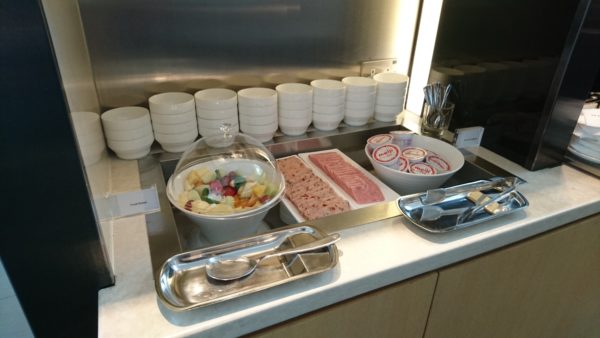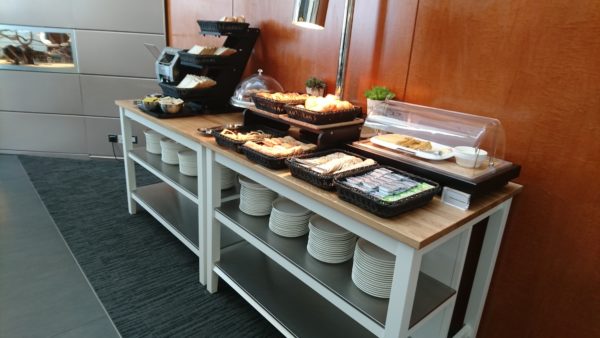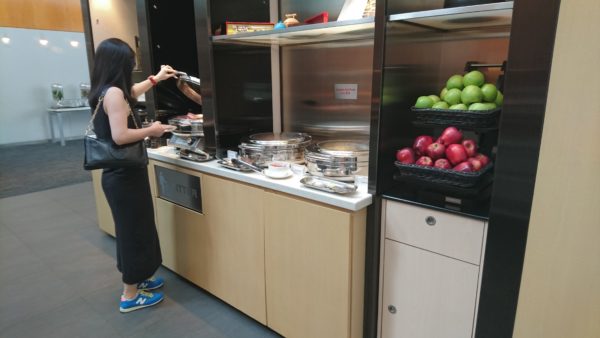 Cathay Pacific The Pier
Cathay Pacific are a member of OneWorld rather than Star Alliance. Air New Zealand have entered into joint venture agreement with Cathay Pacific on the Auckland to Hong Kong route enabling passengers on either airline to enjoy full benefits and frequent flyer earn when flying on either Air New Zealand or Cathay Pacific flights between the two cities. One significant benefit of this is Air New Zealand Elite passengers (and a guest) being entitled to use the Cathay Pacific Business lounges that are scattered around the airport. The Pier is  located not far from the Thai Royal Orchid and United Club near the gates typically used by Air New Zealand.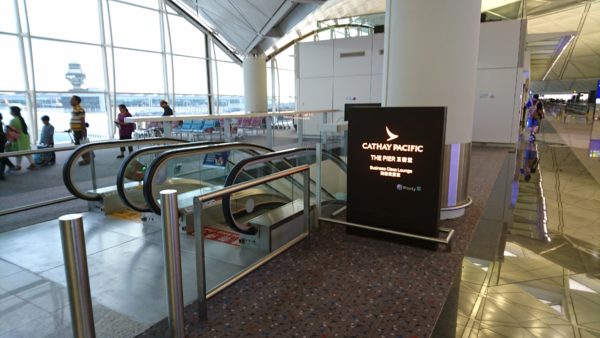 The Pier is a truly amazing lounge that was fully renovated in 2016. As it's downstairs in the terminal the views aren't as great as the departures level or the Thai or United lounges, but the facilities well and truly make up for this. The lounge is huge with 35,000 sq. ft of space.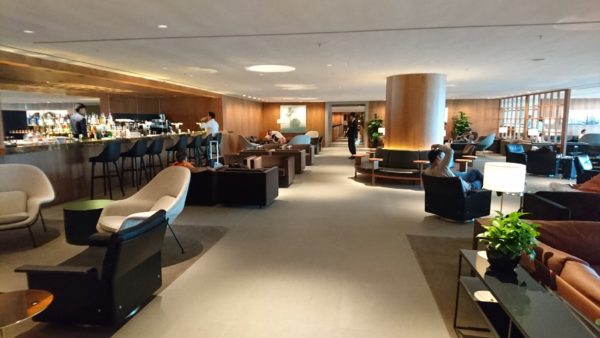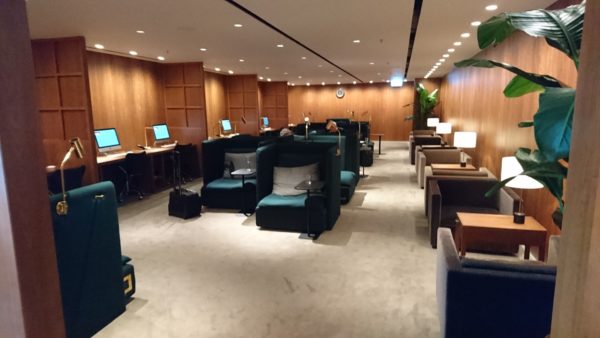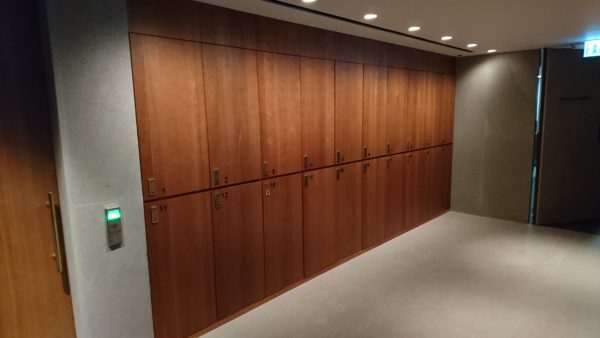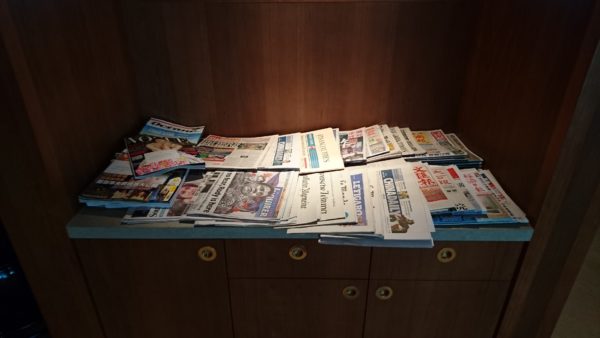 The lounge features several quiet areas before being split into individual zones along a long corridor. As you walk along you'll encounter the bar, market hall which is the main food area, a noodle bar and tea room. Market hall also features a coffee cart with barista on hand. The food offerings were amazing, and I struggled not to overeat before my flight.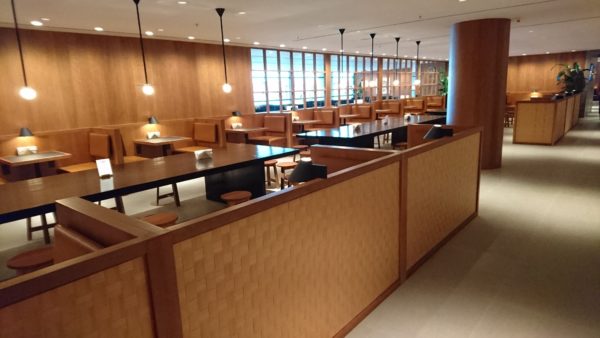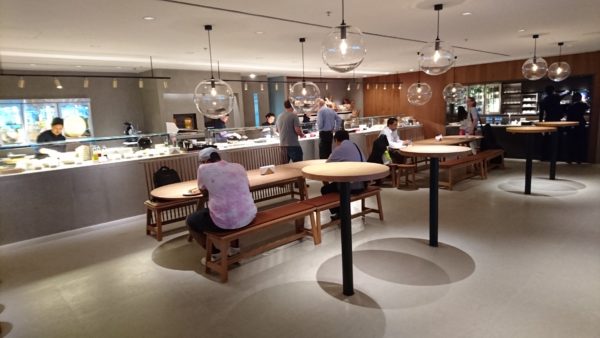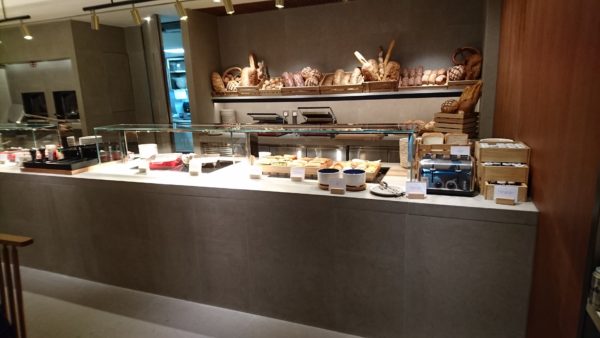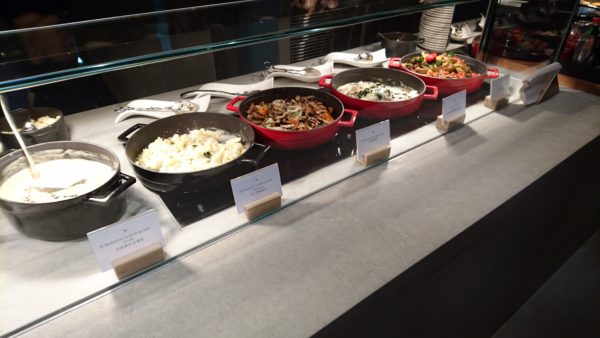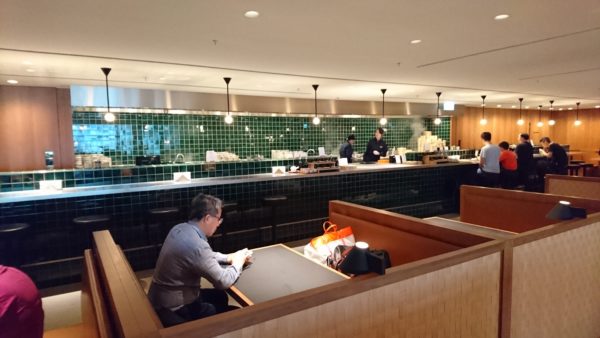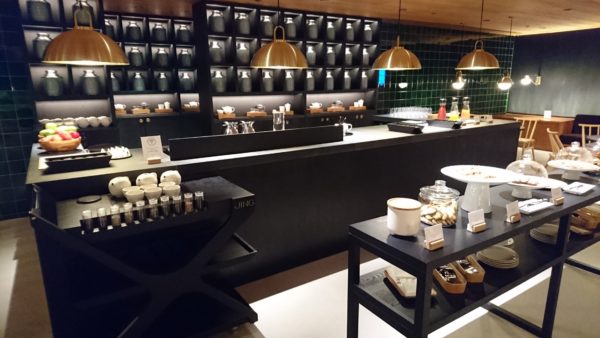 At the end of the corridor you'll arrive at the showers. There are 14 individual shower rooms that while quite compact, were beautifully decorated and featured a rain shower which I love.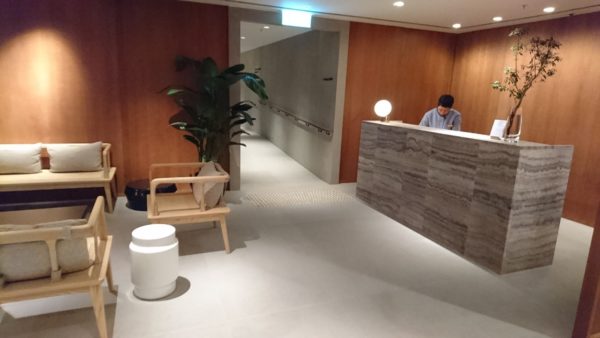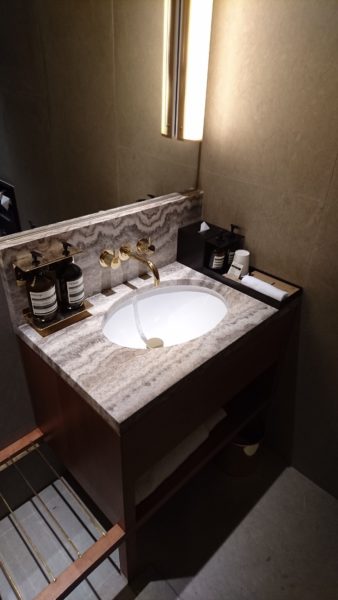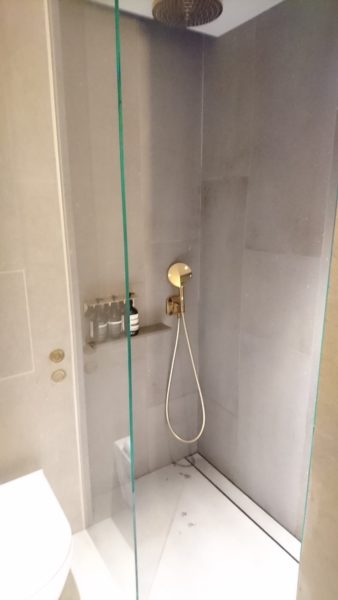 As an Air New Zealand customer you're truly spoilt for choice. If you're an Airpoints Elite customer flying to Auckland you'd have to be crazy to not make The Pier your go-to lounge as it's a world class lounge. For Airpoints Gold customers you'll find the Thai Royal Orchid, United Club and Singapore SilverKris all offer a similar experience, however the distance from the SilverKris lounge to the gates used by Air New Zealand mean you'll have to depart well before boarding begins. The beauty of your Star Alliance Gold status is that you can try all three and make up your own mind!