Update: As of the 17th September this status match is no longer available.
---
The bitter divorce between Air New Zealand and Virgin Australia sees the break-up of their Trans Tasman Alliance from the end of October.
The announcement of this earlier in the year has seen Air New Zealand announce significant changes over the past few months including new routes, an increase in widebody Boeing 777 and Boeing 787 flights on Trans Tasman routes, and also sees the addition of brand new Airbus A321neo aircraft in the coming months to replace the existing Airbus A320ceo fleet.
The temptation to grab high value customers from Virgin and Qantas with the breakup is obviously just too tempting for Air New Zealand however - they've launched a status match offering for Australian and New Zealand Residents who have Gold or higher status with other airlines (excluding other Star Alliance airlines and Cathay Pacific) with their Touch of Gold promotion. Interesting, this is not a promotion that's getting much online promotion currently, so Air NZ are likely targeting customers from their database.
Status matches or challenges have been incredibly common in the airline space over the past few years, but are not something Air New Zealand have actively engaged in - even when Qantas targeted high value Air New Zealand customers several years ago offering them free Gold status for a year.
By submitting your details to Air New Zealand they'll grant you temporary Gold status for six months. With this Gold status you'll receive two short haul recognition upgrades that can be used on Trans Tasman and Pacific Islands Seats to Suit routes to go from Economy to Business Premier, access to Air New Zealand Koru lounges before you flight, access to frequent flyer seating on your flight, a free extra bag on all fares that include a bag, and priority waitlisting and standby at the airport.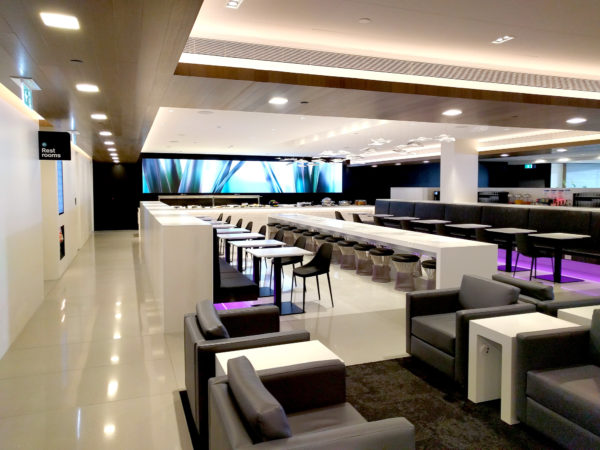 While most Airpoints Gold benefits apply, including Star Alliance Gold (*G) status and grant entry into Star Alliance lounges, there are a few exceptions. It does also not provide you with a physical Airpoints Gold card, nor does it include any long haul recognition upgrades.
A fast track to full Airpoints Gold is however part of the promotion - customers accepted as part of the Touch of Gold promotion will see their Status Points balance topped up to 450 SP as part of the approval process. This means you'll only need to earn an extra 450 SP over the six month trial (for a total of 900) to see full Airpoints Gold status which will then include Star Alliance Gold status with Star Alliance Gold lounge access, and two long haul recognition upgrades.
To claim your status match email through your details along with your current Airpoints number and a photo or scanned copy of your current airline program card to touchofgold@airnz.co.nz and wait patiently for a response.
While you're waiting you can check out the full terms and conditions of the Touch of Gold promotion on the Air New Zealand website.
Air New Zealand has not announced a time period for this promotion but like everything it's recommended up get in quick.  The terms and conditions specify that the six month trail is only available in limited numbers, and may be withdrawn at any time without notice.