In my inbox this morning I received an announcement of Air New Zealand's new Flexitime Membership. It's been a while since Air New Zealand made any significant changes to their domestic flight offerings, and if you're a frequent flyer this membership represents a true bargain that could easily pay for itself in a single trip.
On Domestic flights Air New Zealand offer four fare types -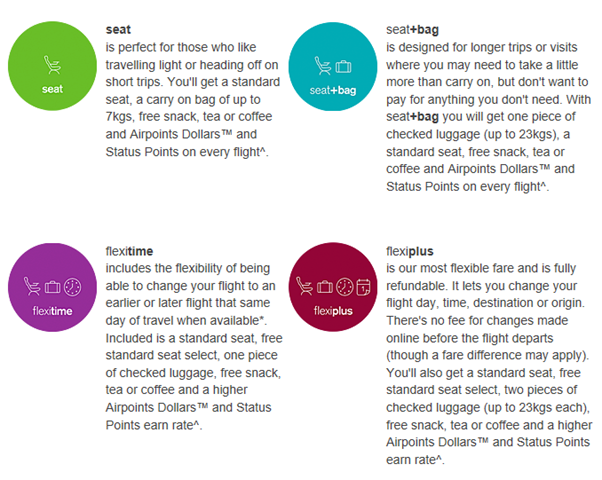 Flexitime Membership is an annual fee of $199, is only available to specially invited customers, and at this stage is only available for sale during a trial period until the 15th November (what happens after then is unclear). For your $199 you get the ability to purchase seat only fares but get the benefits of flexitime for all flights – this means you can change your flight on the day of departure, get a free bag, and also have the ability to select a seat. Airpoints Dollars and Status Point earn is that of the seat only fare.
The ability to change a flight only applies to the person with membership, so you can't book a flight with somebody else and make changes to both passengers.
For those who don't travel frequently, the significant benefits of a flexitime fare may not seem obvious. While primarily targeted at business customers who may find their plans change and giving them the flexibility to change their flight time to an earlier or later one, flexitime fares are increasingly being purchased by passengers to save money on airfares.
Looking at the example below it's $139 for the cheapest flexitime fare between Auckland and Wellington this Friday. Later on the day it's up to $314 for a seat only fare on flights later in the day. If you were travelling between Auckland and Wellington this Friday evening and were only planning on a seat only fare, by buying a $139 fare on the 6:30am flight you can change this on the day you are flying (from midnight Thursday) to the 8:00pm flight for free, meaning you've saved yourself $140 – or 50% of the fare price. With Flexitime membership you would save even more as you'd only need to spend $109 for a seat only fare on the 6:30 flight.
Playing a game like this not for the faint hearted – you're gambling that there is space on the flight you want to move to, and if the flight you want fills up, you're going to be stuck. On main trunk jet routes this is unlikely except for very busy travelling times, but on regional routes with only a few flights per day it's not recommended as it's a lot easier to get caught out.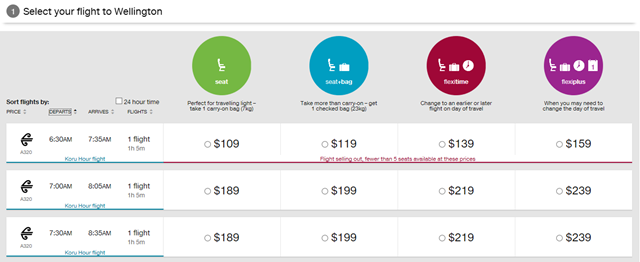 Flexitime Membership changes the game entirely. The $199 membership could easily pay for itself in a couple of flights, but it's likely to significantly increase the number of passengers flying with flexitime fares, meaning same day changes could become more difficult. This is no doubt the reason why sales of the product are currently only available until Mid November and that it is considered to be a "trial" product.
More details are available on the Air New Zealand website - https://www.airnewzealand.co.nz/flexitime-flyer-membership