November 23, 2019 at 12:39 pm NZDT
#5994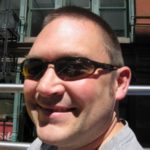 Steve Biddle
Keymaster
Except Air NZ has not been aware of these issues since 2017.
This is a different from the one that occurred on the original 787 aircraft. This new issue only affects the 78N aircraft (787 code2).
The true impact was only known about on the 7th Nov when RR announced that a new resesigned HPT that was expected from early 2020 will not be available until 2021.