May 20, 2017 at 11:02 pm NZST
#2384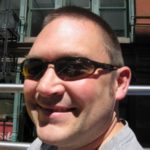 Steve Biddle
Keymaster
If you don't have a bag there is no requirement to check-in for a flight either online or at a kiosk – you can simply turn up at the gate for boarding with your phone/app.
If you enter a lounge it will automatically check you in.
If you don't use a kiosk for an international flight and either use on-line check-in or just turn up at the lounge or gate they will need to verify your passport before you can board.