April 20, 2017 at 10:45 pm NZST
#1930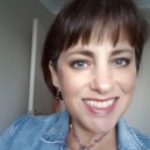 Thecatsgoolies
Participant
Qantas have launched their in-flight wireless service in the past week but on domestic routes only over Australia. Not available on the jetconnect run flights here.
Interestingly enough, budget airline Norwegian have offered a free service since last year. While recently flying to Sweden from LGW, I was pretty impressed with the speed. No blocking of websites (mind you not going to watch porn as some would lol) and the general quality.
I paid $1 on Emirates last year for 500mb ( first 10mb free) bit wasn't as impressed with theirs. With the exception of the odd tweet being sent, çonnection wasn't great which I can only put down to the full flight.