Air New Zealand held it's annual Investor Day on June 01, 2017, highlighting better than expected results with a positive outlook and plenty of room for growth in terms of financial performance, global network reach and market share. While earnings before taxation are down on 2016's record $663m, the airline has updated their full year guidance for 2017 from between $475-$525m and now forecasts this to exceed $525m for the year. Favourable jet fuel prices were cited as one of the reasons for the improved outlook.
The news is good for travellers too, with Air NZ focusing on growth in a number of markets, including better access to Japan through expanded use of Haneda airport (HND) while continuing to make use of Narita (NRT). Houston (IAH) is seen as a key strategic hub for the airline accessing the popular North American market, and growth of services ex Australia to the pacific and americas via Auckland (AKL) .
Expansion of the Airpoints loyalty program has been a key focus of the past 12 months and will continue, with new products and retail coalitions potentially on the cards. The airline recognises the strong link between retail decision making and loyalty programs amounts it's customer base. For those fortunate enough to fly at the pointy end of the plane, upcoming deliveries of additional Boeing 787-9 aircraft will have configuration skewed to higher tier products.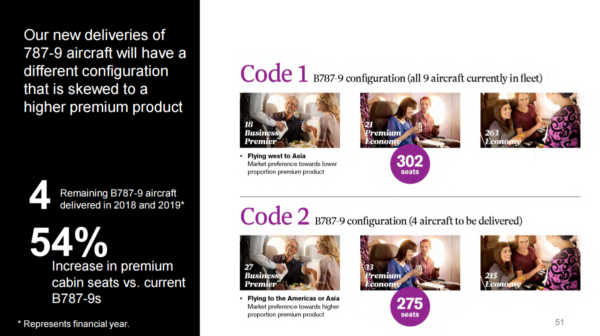 The Air New Zealand share price ($AIR) closed the day up 5.23% at NZ$3.02
You can view the full investor day presentation on the Air NZ website here.