May 18, 2017 at 4:10 pm NZST
#2353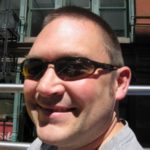 Steve Biddle
Keymaster
Hilton won't give any Honors benefits unless you book direct.  For those who don't stay at a Hilton regularly that's not going to be a big deal if you are getting a great deal on your rate with the exception of WiFi.
I haven't stayed at the DT in Christchurch or Queenstown – do you have any idea if they offer free WiFi to all guests or only Honors members?
LMT club also has some pretty sharp Hilton deals at times and I've seen some very good NZ pricing on there on a couple of occasions.