April 21, 2017 at 8:24 am NZST
#1935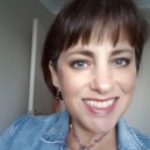 Thecatsgoolies
Participant
I use the Qantas rewards card. I know people will always discuss rates and what is important to them but for me, I get the benefit of Qantas dollars on my own cash and although I lock in at NZD from my own bank account, I can purchase any currency available at that days rates.
The advantage over withdrawing cash from an overseas ATM is the charge of $2.50 Way cheaper than the banks rate of $7.50
I loaded euro on last year and used it easily in most of the countries I visited. I still used cash but not wanting to scream 'I'm a tourist come mug me', I found it preferable over cash in all honesty.
It really pays to look around as so many places are offering extra benefits in joining, find what suits you:-)