October 23, 2019 at 6:05 am NZDT
#5915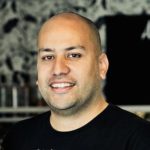 nate
Participant
I flew SouthWest this year, and addition to what Steve has said above, the time you check in is important.
There are 6 boarding groups: A, B, C and for each one 1-30 and 31-60.
I didn't pay any extra, however for my three flights, I did check-in as soon as the 24 hours ticked over. Both times I was in B1-30, which was good enough for me to sit in rows <15 and a window seat.
I thought the no allocated seating was weird, however it all works very well. Everyone lines up before boarding, you chat with other passengers to see what number they are, then you stand in numerical order, and board that way.