May 4, 2017 at 3:26 pm NZST
#2131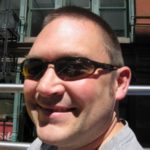 Steve Biddle
Keymaster
I've never been a big Accor fan. All of the properties I've stayed at in Australia and NZ have been average at best. My stays in the Mercure in Auckland the Ibis Styles Auckland a few years ago rank as two of my worst hotel stays ever.
In Europe the ones I've stayed at (particularly Novotel's) have been a good solid midrange offering.
I'm personally a Hilton fan and have spent probably 25 nights with them in the past 12 months which has included some amazing upgrades.
There hasn't been a lot of status matching going on in the hotel space recently, everybody seems to be moving to status challenges which require stays to keep the status.