April 20, 2017 at 10:56 pm NZST
#1932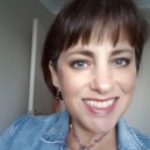 Thecatsgoolies
Participant
Hi.
I don't have goolies nor am I cat.
I was born over a bathtub (long story) and spent my first few weeks of my life in a suitcase. Literally.
I'm a seasoned traveller and live to travel. This bug will never die.
In my spare time when I'm not travelling I work in IT as a mobility specialist looking after our fleet of tablets and apps for a large refuse company.
I'm a Qantas member with a very sad status of bronze and air nz airpoints member with a shamefully low status.
Qantas invited me to a media launch a few years ago where I took delight in winning a holiday for two. Since then I blatantly love them with a passion.