April 18, 2017 at 3:37 pm NZST
#1835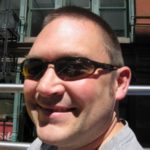 Steve Biddle
Keymaster
It's also worth remembering that for Elite's that the earn requirements are different for Gold and Silver. For both Gold and Silver 50% of earn can come from credit cards. The other 50% can come from Air NZ flights, partner flights, and Star Alliance Flights.
For Elite the credit card earn % is less and credit card earn and Star Alliance earn are grouped together. This means you need at least 900 of your 1500 or 810 from your 1350 for renewal from actual Air NZ flights or qualifying partner flights – which are deemed as Virgin flights between NZ/AU, Cathay Pacific Flights between HKG/AKL and United between SFO/AKL.
I'm not aware of any banks imposing limits on APD/SP earn, but if you look at personal cards some do say in the T&C that they're for personal use only so I guess they could if it was abused. Westpac have their Airpoints Business MasterCard which has no such restrictions.